Former Seminole Forrest logs first career points in NBA debut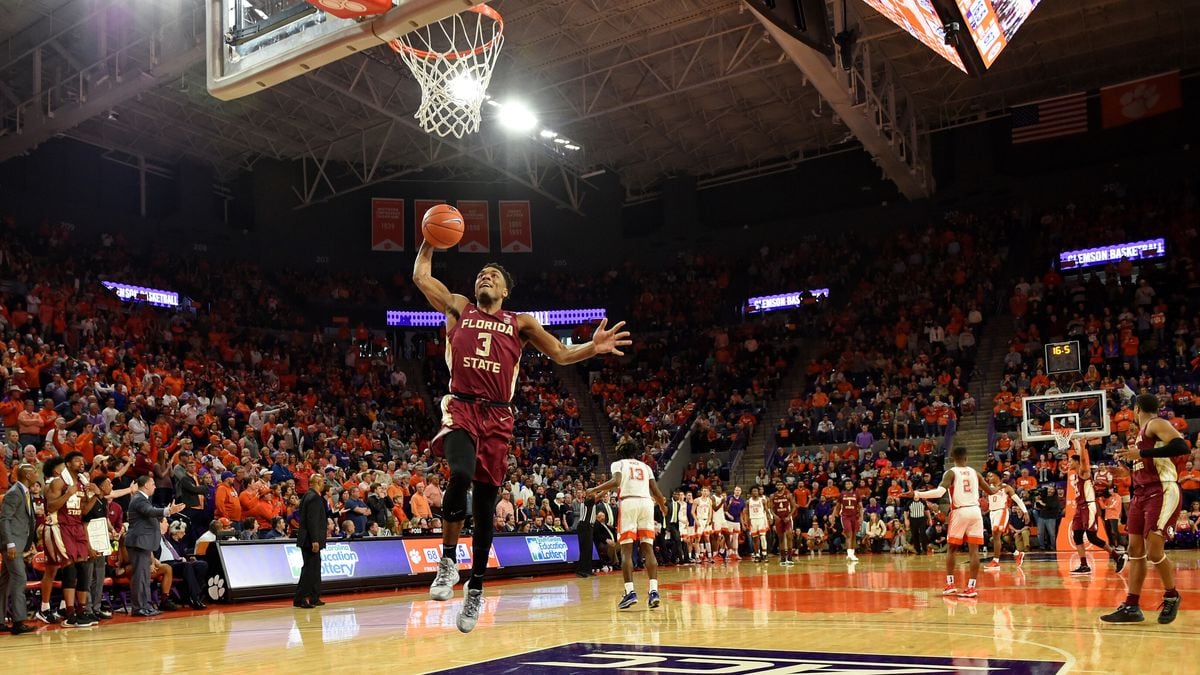 Published: Jan. 5, 2021 at 10:05 PM EST
TALLAHASSEE, Fla. (WCTV) - Former Florida State Seminole Trent Forrest made his NBA debut Tuesday night, scoring his first career points off the bench for the Utah Jazz in a 130-96 loss to the Brooklyn Nets.
Forrest, who signed with the Jazz as an undrafted free agent this offseason, recorded just two points, both from the free-throw line, and logged an assist and a steal in his eight minutes of game time.
Forrest played opposite former Thomasville High star Reggie Perry, who saw seven minutes off the bench and logged five points, five rebounds and an assist.
Despite the loss, the Jazz lead the Northwest Division by half a game over Portland and are 4-3.
Copyright 2021 WCTV. All rights reserved.