City earns Gold LEED-certification from U.S. Green Building Council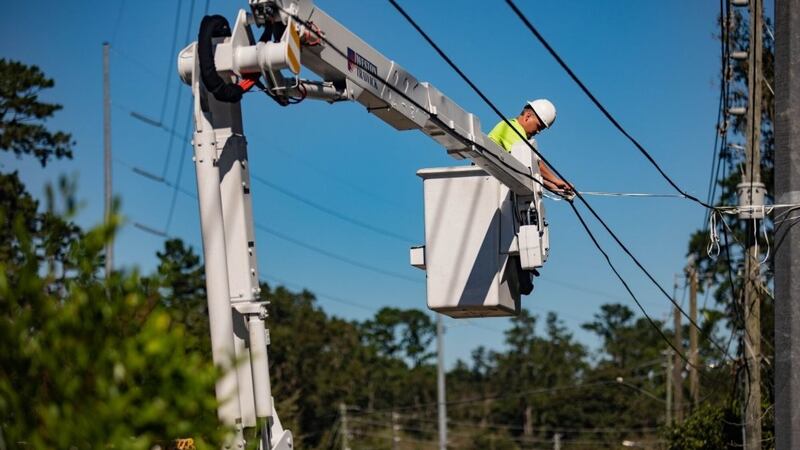 Updated: Jun. 6, 2021 at 2:45 PM EDT
TALLAHASSEE, Fla. (WCTV) - The City of Tallahassee has earned a Gold-level LEED certification by the U.S. Green Building Council, the city announced in a press release.
The USGBC's LEED for Cities and Communities is an international rating system that provides a framework for communities to benchmark their sustainability and resilience performance relative to others across the world. Tallahassee is now the highest-scoring municipality in the international rating system.
To earn this LEED Gold certification, the City conducted an in-depth, cross-departmental data analysis and evaluation related to its strategic sustainability and resilience efforts. The network of 126 cities and communities that have achieved LEED certification include 14 governments in the state, according to the press release.
Following the receipt of a partial grant from USGBC in 2019, the City established a team to begin coordinating the certification of the City through the global LEED for Cities program. USGBC reviewers assessed the City across a range of metrics. The following highlight some of the accomplishments that helped the City earn this certification:
Integrative Planning — The City received the maximum number of points available for its comprehensive planning and leadership.

Natural Systems and Ecology — The City was awarded the maximum number of points available for its ecosystem assessment, green spaces availability, natural resource conservation and resilience planning.

Transportation and Land Use — The City was awarded the maximum number of points available for its historical site preservation policies. It also received points for its transportation performance.

Water Performance — Reviewers awarded points to the City for its annual water consumption per capita data and progressive water management policies.

Energy and Greenhouse Gas Emissions — The City was awarded the maximum number of points available for energy and greenhouse gas (GHG) emissions management, which included an assessment of Tallahassee's per capita and total GHG emissions. The City also earned points for its renewable energy generation and declining GHG intensity (GHG relation to GDP). Lastly, the City received the maximum points allowed for its net metering practices.

Quality-of-Life — The City was awarded points for demonstrating positive trends for educational attainment, unemployment and the number of small businesses in the City. In addition, the City was awarded points for environmental justice, civil and human rights, housing and transportation affordability, as well as civic and community engagement.

Innovation — The City received the maximum number of points available for its innovative approaches to advancing sustainability and resiliency. Points were awarded for initiatives such as City Farm TLH, the Clean Energy Resolution, Green Fleet operations, Neighborhood REACH, Think About Personal Pollution (TAPP), as well as the City's proactive response to the COVID-19 pandemic.

Regional Priority — The City received regional priority credits for membership and participation in the Capital Area Sustainability Compact, its disaster preparation efforts, initiatives to reduce housing insecurity, as well as the City's significant efforts to protect Wakulla Springs.
Copyright 2021 WCTV. All rights reserved.