Thomasville Police release photos of Kay's Jewelers robbery suspect
Published: Jan. 21, 2022 at 5:03 PM EST
THOMASVILLE, Ga. (WCTV) - The Thomasville Police Department have released stills from surveillance video of the suspect involved in a robbery that took place at Kay's Jewelry on US HWY 19S in Thomasville on Thursday.
Police describe the suspect as a tall white male and slender in build. Officials say the suspect was wearing dark colored clothing and a dark colored knee-length trench coat-like jacket at the time of the robbery.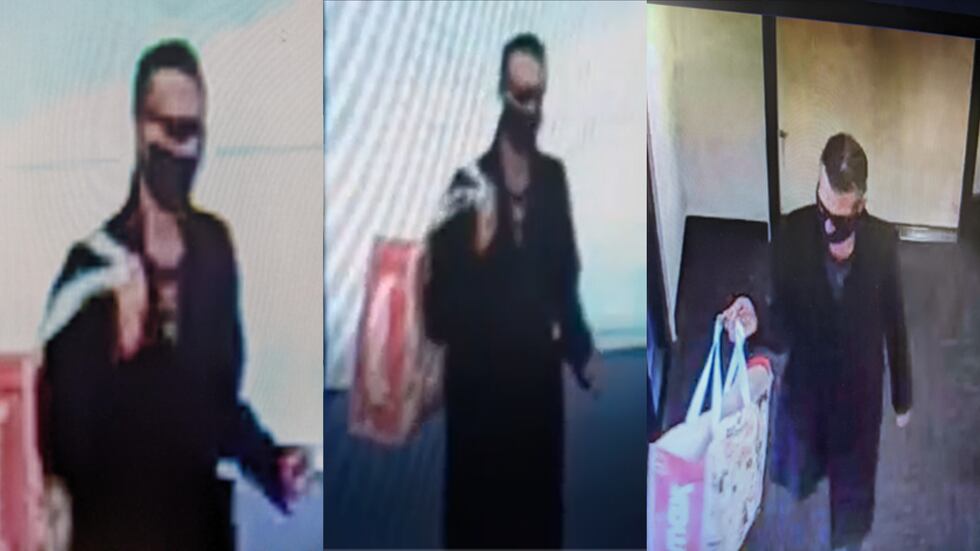 Thomasville Police ask anyone who may have information of the incident to call 229-227-3302 or 229-226-2101.
Copyright 2022 WCTV. All rights reserved.