Gadsden County school bus involved in crash, no serious injuries reported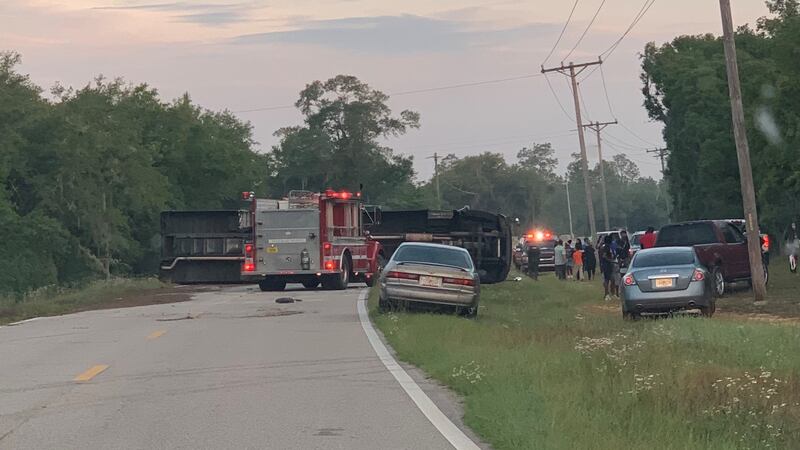 Published: May. 25, 2022 at 8:25 AM EDT
|
Updated: May. 25, 2022 at 2:24 PM EDT
WETUMPKA, Fla. (WCTV) - A Gadsden County school bus was involved in a crash Wednesday morning with students on board, according to Gadsden County Public Schools.
A Facebook post by the school district says it happened on McCall Bridge Road in Wetumpka, which is eight miles south of Quincy. The crash happened at 6:46 a.m.
The Florida Highway Patrol says there were 17 students on the bus at the time of the crash, and seven of them had minor injuries from the crash. The Gadsden County Sheriff's Office confirmed there were no life-threatening injuries in this crash.
FHP also says the bus driver, a 63-year-old woman, suffered minor injuries as well. The students on the bus who were hurt were between 10 and 16 years old.
All students who were on the bus at the time of the crash have been released to their parents or transported to a local hospital.
FHP says the crash happened when the driver reached for her water bottle behind her as the bus approached a curve to the right. The bus then traveled off the roadway and onto the shoulder, and the driver overcorrected, causing the bus to slide sideway and rotate clockwise.
The crash report says the bus then overturned onto its left side, coming to a rest across both lanes of County Road 65C.
Copyright 2022 WCTV. All rights reserved.