LCSO addresses rumors of violence at Godby High School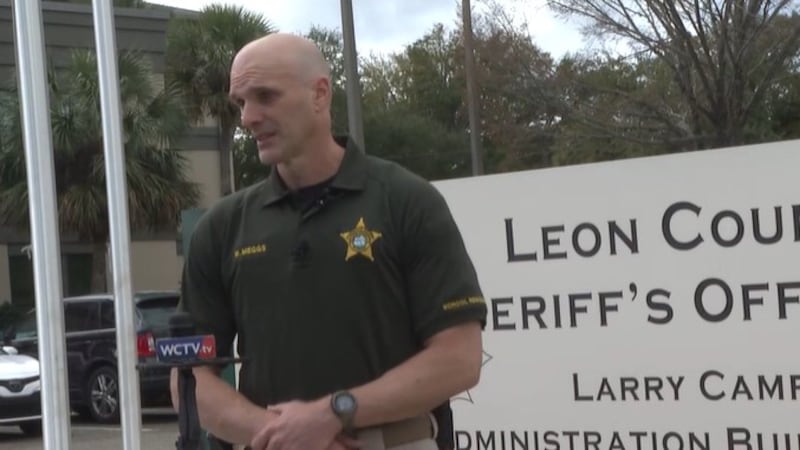 Published: Jan. 12, 2023 at 12:16 PM EST
TALLAHASSEE, Fla. (WCTV) - The Leon County Sheriff's Office addressed rumors surrounding violence at Godby High School at a press conference Thursday morning.
Lt. Wiley Meggs oversees youth services and the school resource division. He said rumors about possible gun violence at the school were unfounded, but the agency had stepped up its presence at Godby "just as a precaution" following several days of fighting.
There was a small-scale fight on campus Tuesday, followed by a "series of fights Wednesday which was on the larger scale," Meggs said. The fights led to a "temporary lockdown of the school."
Lt. Meggs said deputies were alerted to social media rumors involving a shooting threat at the school.
"Both the school and deputies have contacted the original poster of that social media post," he said. "There's no substantiated information that led to that post. Everything that poster heard was third or fourth hand."
A separate video made the rounds on social media as well, involving a vague threat involving Godby on Monday. Lt. Meggs said that also appears to be an unfounded threat.
"There is not a specific threat…he's not a student at Godby," he said.
The fights this week appeared to be related.
"Retaliation, that kind of thing… just two squabbles between children," Lt. Meggs said.
LCSO is asking anyone that has information on this week's events or any social media video that has not already been uncovered to share it with the agency.
Copyright 2023 WCTV. All rights reserved.