Charles' First Alert Forecast - Sunday, Jan. 22
Published: Jan. 22, 2023 at 9:45 AM EST
TALLAHASSEE, Fla. (WCTV) - A line of showers and isolated thunderstorms was moving through portions of South Georgia and the western Big Bend as of 8:30 a.m. Sunday. The line is forecast to advance eastward through the rest of the morning and into the afternoon. Another round of showers and storms will potentially move through the area later in the day.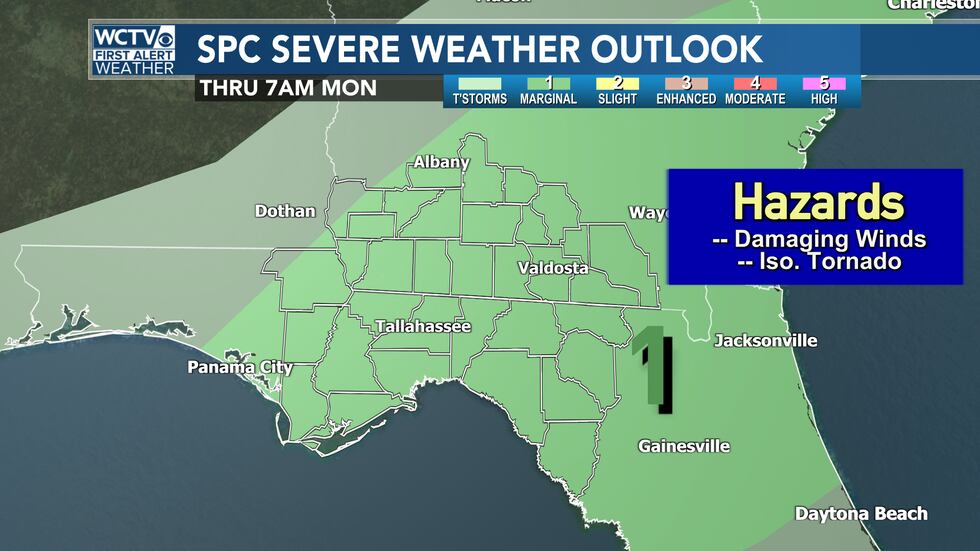 A very slim threat of damaging wind gusts and isolated tornadoes is in place for the viewing area, according to the Storm Prediction Center. The elements for severe weather will be very limited, but just enough to have the threat in place.
Rain chances Sunday will be at 90% but decrease Sunday night to 50% with the front forecast to exit the area overnight. Highs will be in the 70s with lows Monday morning in the 40s.
The weather will be tranquil Monday through Tuesday before another storm system enters the eastern U.S. by Wednesday. Rain chances will increase Tuesday night into Wednesday along with a chance of thunderstorms. The second front will pass Wednesday night and bring drier and cooler air into the area Thursday. There will be a few clouds Thursday through Saturday, but not enough to block the sunshine. Morning lows (upper 30s to near 40) and daytime highs (60s) will be closer to normal for late January.
Copyright 2023 WCTV. All rights reserved.