Tallahassee church replaces steeple damaged by Hurricane Michael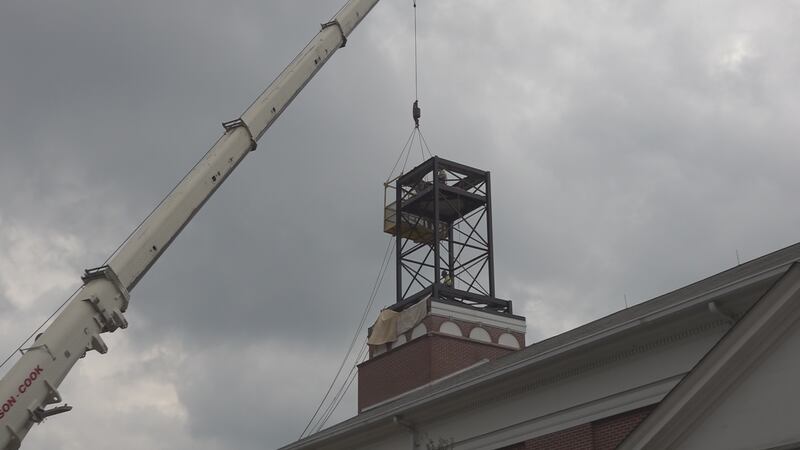 Published: Mar. 2, 2023 at 6:08 PM EST
TALLAHASSEE, Fla. (WCTV) - It's been an exciting week for Saint Paul's United Methodist Church in Tallahassee.
The church's parking lot has transformed into a construction site, as crews from Kentucky work to install a brand new steeple.
All together, the 150 foot structure will replace the church's old steeple, which had been built in 1967.
Hurricane Michael damaged the structure in 2018. Construction Manager Wade Pierce said the costs to repair the steeple made replacing it the more logical choice.
Now, after four-and-a-half years, the process is finally nearing an end.
"The church is already so excited," Pierce said. "We've had a number of people come from the church and view the construction that's going on. The excitement level has increased so much this week. I can't even imagine what it will be like when we're finished."
The hope was to have the steeple completed by the end of the week, but welding has taken longer than expected.
Expected high winds towards the end of the week may delay the completion to the weekend or next week.
Copyright 2023 WCTV. All rights reserved.