Gun bill headed to full senate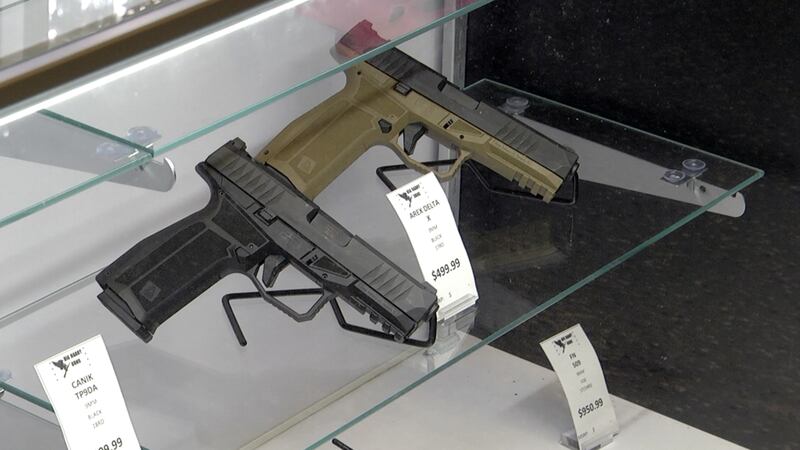 Published: Mar. 9, 2023 at 5:59 PM EST
TALLAHASSEE, Fla. - A Senate panel on Thursday moved Florida one step closer to allowing people to carry concealed firearms without licenses, as critics on opposite sides took aim at the proposal.
The Senate Fiscal Policy Committee voted 13-6 along party lines to approve the bill (SB 150), which is now ready for consideration by the full Senate. Senate sponsor Jay Collins, R-Tampa, said minor changes Thursday made the bill identical to a House version (HB 543), which is poised to go to the full House.
Roughly 50 people signed up to testify Thursday, mostly in opposition to the bill.
"On one hand, we have people who feel the gun is the problem. On the other, I believe that as a law-abiding citizen, that gun is a tool to help protect those things we love and that the answer to criminals with guns is good people, and law-abiding citizens, there to protect our citizens," Collins said.
Under longstanding law, gun owners have needed to obtain state concealed-weapons licenses to carry guns, a process that has included completing training courses and passing background checks. The bill would scrap the requirements, though it says people carrying guns would have to be able to display valid identification "upon demand by a law enforcement officer."
Democrats and gun-control advocates have criticized the elimination of the training requirement. But Collins and other bill supporters have questioned the effectiveness of the training.
"That training, if you go check it out, is not going to make anyone a sharpshooter or gun expert," Collins said.
"So, if you feel that the training is not sufficient, why don't we do something to make the training more sufficient?" Sen. Lori Berman, D-Boca Raton, asked.
"There is no training required to buy a gun, that (buying) process doesn't change in this bill. I believe that as a responsible gun owner, you should go find ways to train yourself to be prepared," Collins replied.
Several members of the group Moms Demand Action, which was formed after the 2012 Sandy Hook Elementary School shooting in Connecticut, opposed the bill at Thursday's meeting.
"I'm absolutely terrified of what this legislation is going to do to our state. Florida is already in a gun violence crisis. Children are dying, and communities are devastated. It's downright shameful to push forward this dangerous legislation that will eliminate our decades-long permitting system," Katie Hathaway, a Moms Demand Action member, said.
The National Rifle Association, the Florida Sheriffs Association and the Florida Police Chiefs Association have been among groups supporting the proposal, which has been referred to as the "permitless carry" or "constitutional carry" bill — a nod by supporters to the constitutional right to bear arms.
But some gun-rights advocates dispute the "constitutional carry" label and say the bill should go further by allowing "open carry," which would not require firearms to be concealed.
Gov. Ron DeSantis signaled this week that he would support an open-carry proposal. But he also indicated he would approve a concealed-carry bill.
"I'm going to sign what they (lawmakers) do. So, if they do a permitless bill, and that gets to my desk, I'm not going to veto that because it didn't necessarily include everything I wanted," DeSantis said Tuesday.
With DeSantis widely viewed as a front-runner for the Republican presidential nomination in 2024, his comments were cited by open-carry supporters.
"If the governor cannot get a very friendly legislature to add open carry to this bill, then how do we think he will do trying to convince Congress to act on anything if he were to become president? If open carry isn't added to this bill, it shows political impotence on the part of Gov. DeSantis," said Matt Collins, a Winter Park resident who addressed the Senate panel.
Pinellas County Sheriff Bob Gualtieri, who represented the Florida Sheriffs Association and spoke in favor of the bill, said he would not support open-carry legislation.
In addition to the gun issue, the bill would make a series of changes about school safety.
For example, the measure calls for providing $42 million to the state Department of Education for "school hardening" grant programs geared toward improving the security of school buildings.
Copyright 2023 WCTV. All rights reserved.