House moves forward on death penalty changes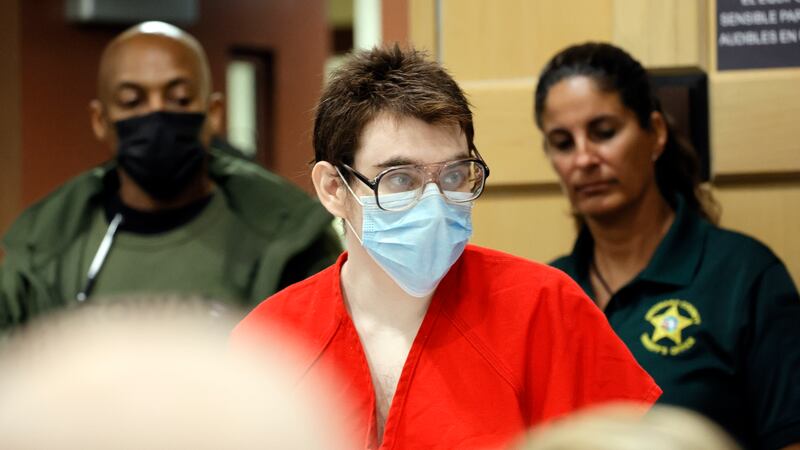 Published: Mar. 8, 2023 at 7:25 PM EST
TALLAHASSEE, Fla. - Florida lawmakers are fast-tracking a proposal that would eliminate a requirement for unanimous jury recommendations before death sentences can be imposed, a change sought by Gov. Ron DeSantis after convicted Parkland killer Nikolas Cruz was sentenced to life in prison.
The Republican-controlled House Criminal Justice Subcommittee voted 13-5 along party lines to approve its version of the proposal (HB 555) on Tuesday, the opening day of the 60-day legislative session. A Senate committee on Monday approved a similar proposal (SB 450).
DeSantis called for the revision after a Broward County jury in October did not recommend the death penalty for Cruz, who admitted to killing 17 students and faculty members and injuring 17 others at Marjory Stoneman Douglas High School in 2018.
Florida long allowed judges to impose death sentences based on majority, or 7-5, jury recommendations. But that changed after major decisions in 2016 by the U.S. Supreme Court and the Florida Supreme Court.
Interpreting a U.S. Supreme Court decision, the Florida Supreme Court said unanimous jury recommendations were required. The Legislature responded in 2017 by putting such a unanimous requirement in law.
A newly conservative majority on the state court, including DeSantis appointees, reversed course in 2020 — effectively deferring to state lawmakers on the unanimity issue. Addressing the House panel Tuesday, 10th Judicial Circuit Public Defender Rex Dimmig urged maintaining the status quo.
"Unless the death penalty itself is ever stricken, the law we have in Florida is the one most likely to survive any constitutional challenge," Dimmig argued.
But House bill sponsor Berny Jacques, R-Seminole, said the proposal would only affect the sentencing process and not what is known as the "guilt phase" of capital cases.
"We cannot let a small handful of jurors derail the true administration of justice, especially when it's not constitutionally required," Jacques, a former prosecutor, argued.
The House measure would require judges to impose death sentences if recommended by at least eight jurors. That differs from the Senate bill, which would require death sentences if at least 10 jurors recommend the death penalty.
Judges would have discretion to sentence defendants to life in prison if eight or nine jurors recommend death. If judges sentence defendants to life, they would have to include in a "written order the reasons for not accepting the jury's recommended sentence," the Senate bill said.
Copyright 2023 WCTV. All rights reserved.