Eagles fall short to top seeded John A Logan in Semifinals, 94-89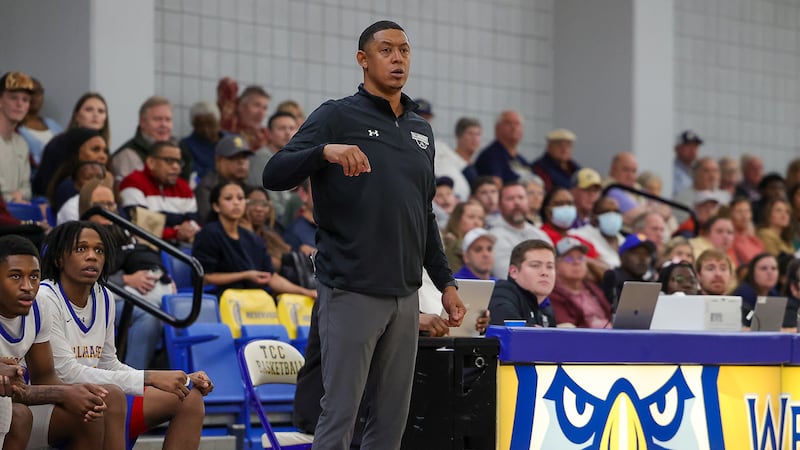 Published: Mar. 25, 2023 at 2:00 AM EDT
TALLAHASSEE, Fla. (WCTV) - After 40 minutes of trading blows there had to be a winner and there had to be a loser, unfortunately for Tallahassee Community College, the Eagles were on the short end falling 94-89 to the one seeded John A. Logan Volunteers.
Tallahassee (31-6) was both helped and hurt by addition and subtraction with star guard Addison Patterson returning to the lineup and contributing 26 points, five boards and three assists while unfortunately playing without Isaiah Cathey who injured his elbow in Thursday's victory over Dodge City.
Malachi Davis continued his hot tournament against the Vols (32-2) putting up 31 points five boards and three helps respectively in 38 minutes of work.
TCC had edges both in the paint (44-34) and off the bench (44-30) while Logan thrived beyond the arc, hitting 46% of its shots beyond the arc to the Eagles' 42% attempting 10 less than the Vols.
The Eagles found themselves down just three with possession with seven seconds to go when out of a timeout TCC couldn't handle the inbounds pass which eventually found the hands of Justin Cross for a game sealing dunk.
Logan advances to the NJCAA National Championship game against seven seed Northwest Florida State.
Copyright 2023 WCTV. All rights reserved.