41-year-old elephant moving from Puerto Rico to Refuge North America in South Georgia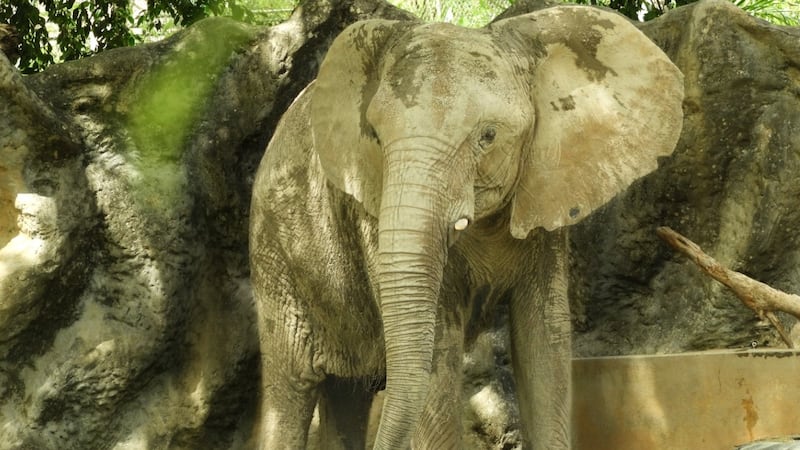 Published: Mar. 28, 2023 at 2:59 PM EDT
ATTAPUGUS, Ga. (WCTV) - After battling for the past five years to rescue an elephant from a zoo in Puerto Rico, Refuge North America finally succeeded.
Mundi, a 41-year-old female African elephant, is 8′ tall and weighs 8,000 pounds. She was born in 1982 in Zimbabwe and was one of the 68 young elephants brought to the United States in a rescue mission.
She was then sold to the island zoo in Mayaguez, Puerto Rico, where she lived in isolation for 35 years in a 1/4 exhibit yard and was chained nightly, according to Elephant Aid International.
After many efforts of trying to rescue Muhdi, she is now expected to arrive at the Elephant Refuge North America in May. 4, where she will live with two other rescued elephants named Bo, a 34-year-old male, and Tarra, a 49-year-old female.
As a result of a fight with another elephant when she was young, Mundi is blind in one eye and has a permanently damaged tusk, EAI said.
To learn more about Mundi, you can visit Elephant Aid International's website.
Copyright 2023 WCTV. All rights reserved.