DeSantis signs bill to carry concealed guns without a permit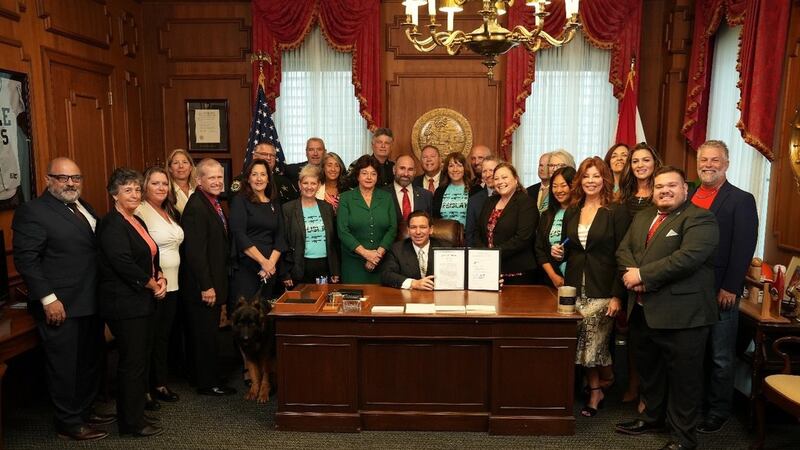 Published: Apr. 3, 2023 at 12:31 PM EDT
TALLAHASSEE, Fla. (WCTV) - Floridians will be able to carry concealed guns without a permit under a bill Republican Gov. Ron DeSantis signed Monday, giving the governor another legislative victory as he prepares a campaign for president.
The new law will allow anyone who can legally own a gun in Florida to carry one without a permit. It means training and a background check will not be required to carry concealed guns in public. It takes effect July 1.
The arguments over the legislation were divided along political lines, with Republicans saying law-abiding citizens have a right to carry guns and protect themselves. They say most people will still want to get a permit because it will allow them to carry concealed weapons in states with reciprocal agreements and to be able to purchase guns without a waiting period.
However, Democrats - pointing to mass shootings in Florida like the massacre at the 2016 Pulse nightclub in Orlando and the deadly 2018 shooting at Marjory Stoneman Douglas High School in Parkland - say the new law will only make the state more dangerous.
Nearly 3 million Floridians have a concealed weapons permit. While a background check and a three-day waiting period will still be required to purchase a gun from a licensed dealer, they are not required for private transactions or exchanges of weapons.
To stay up to date on all the latest news as it develops, follow WCTV on Facebook and on Twitter.
Have a news tip or see an error that needs correction? Write us here.
Copyright 2023 WCTV. All rights reserved.