JT Burnette's conviction upheld on appeal
11th Circuit Court of Appeals issues ruling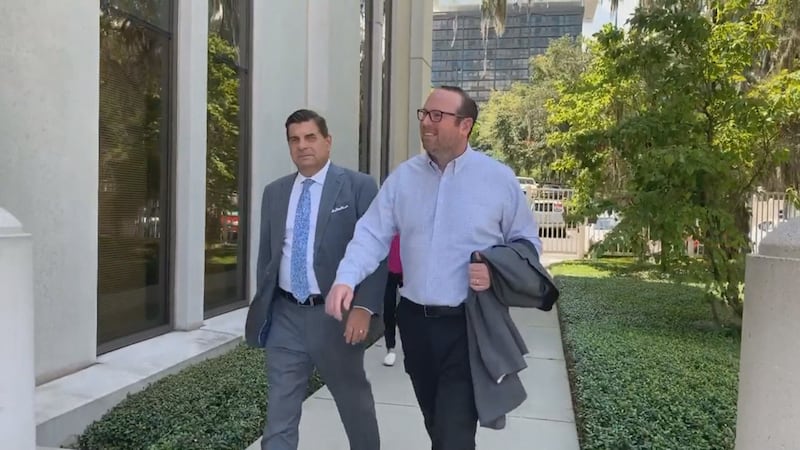 Published: Apr. 11, 2023 at 6:05 PM EDT
|
Updated: Apr. 11, 2023 at 6:07 PM EDT
TALLAHASSEE, Fla. (WCTV) - An appeals court has upheld the 2021 conviction of Tallahassee businessman J.T. Burnette.
In a 53-page opinion, the court rejected all of Burnette's arguments and upheld guilty verdicts for extortion, bribery and lying to the FBI.
The opinion, filed today, April 11th, comes nearly seven months after attorneys presented their oral arguments in the case.
Here is a summary of the 11th Circuit of Appeals decision in Burnette's case:
"In sum, we hold as follows:
1. We needn't decide whether the district court erred in instructing the jury regarding the meaning and application of the term "official act," as used in 18 U.S.C. § 201(a)(3) and interpreted in McDonnell, because (1) Burnette invited one of the errors that he now alleges and (2) he failed to object to the other and hasn't shown that it affected his substantial rights.
2. The evidence presented at trial was sufficient to permit the jury to conclude that Burnette assisted in bribing Maddox in connection with a § 201(a)(3)-qualifying "official act." USCA11 Case: 21-13990 Document: 65-1 Date Filed: 04/11/2023 Page: 44 of 51 21-13990 Opinion of the Court 45
3. The district court did not abuse its discretion in excluding evidence pertaining to an FBI agent's conduct during the undercover investigation. And any error that the court might have committed in admitting the agent's testimony that Burnette had made "false exculpatory statements" was harmless.
4. The evidence was sufficient to permit the jury to conclude that Burnette made actionable false statements to FBI agents in the course of their official investigation, in violation of 18 U.S.C. § 1001(a)(2). Accordingly, Burnette's convictions are AFFIRMED."
Burnette is currently serving a three-year prison sentence. The Bureau of Prisons web site indicates Burnette is currently at a minimum-security prison camp in Montgomery, Alabama with a scheduled release date of February 9, 2024.
Burnette was arrested in May 2019 as part of an FBI probe into corruption in Tallahassee. Former City Commissioner Scott Maddox and former Downtown Improvement Authority head Paige Carter-Smith were also convicted in the probe.
Maddox was sentenced to five years in prison and according to the BOP web site is currently being held at a minimum-security prison camp in Pensacola, Florida. His scheduled release date is listed as July 15, 2024.
Carter-Smith was sentenced to two years in prison and BOP records show she was released on January 23, 2023.
To stay up to date on all the latest news as it develops, follow WCTV on Facebook and on Twitter.
Have a news tip or see an error that needs correction? Write us here.
Copyright 2023 WCTV. All rights reserved.