Day 3 : Testimony in federal corruption trial takes deep dive into Gillum bank accounts, P&P finances
Andrew Gillum and Sharon Lettman-Hicks facing conspiracy, fraud charges
Published: Apr. 20, 2023 at 7:57 PM EDT
TALLAHASSEE, Fla. (WCTV) - Testimony in the federal corruption trial of Andrew Gillum shifted Thursday from a now-famous New York City trip to the handling of grants and campaign contributions.
Former FBI agent Michael Wiederspahn spent hours on the stand Thursday afternoon saying he was brought in to scour Andrew Gillum's bank records for any signs of bribes or payments "from unexplained sources."
Jurors got a detailed look at Gillum's finances including his mortgage, his phone bills, his gym memberships and even how much he pays for housekeeping.
Wiederspahn highlighted payments from P&P Communications starting in 2017 that increase dramatically in 2018, rising from roughly $77,000 in 2017 to roughly $125,000 in 2018.
Wiederspahn said Gillum received payments of $3584.01 consistently through 2017, along with one $6,000 payment in July 2017 increasing to consistent payments of $5,000 in 2018 and then received a spike in payments in the fall of 2018. Wiederspahn testified Gillum received two $10,000 payments in September 2018 and multiple $5,000 payments in November 2018.
Wiederspahn's testimony and cross examination spanned about three hours.
It followed testimony from two non-profits that gave grants to Gillum's "Campaign to Defend Local Solutions."
Gail Scovell with the Open Society Foundation was on the witness stand for about an hour and a half answering questions about a $100,000 grant it gave to CDLS. The CDLS grant is at the center of some of the wire fraud charges in the indictment.
Federal prosecutors claim Gillum and Lettman-Hicks improperly routed some of the money for Gillum's personal use. The fiscal sponsor of the grant - which Scovell explained is a non-profit that accepts and distributes the grant money - was the National Black Justice Coalition, whose CEO at the time was Sharon Lettman-Hicks.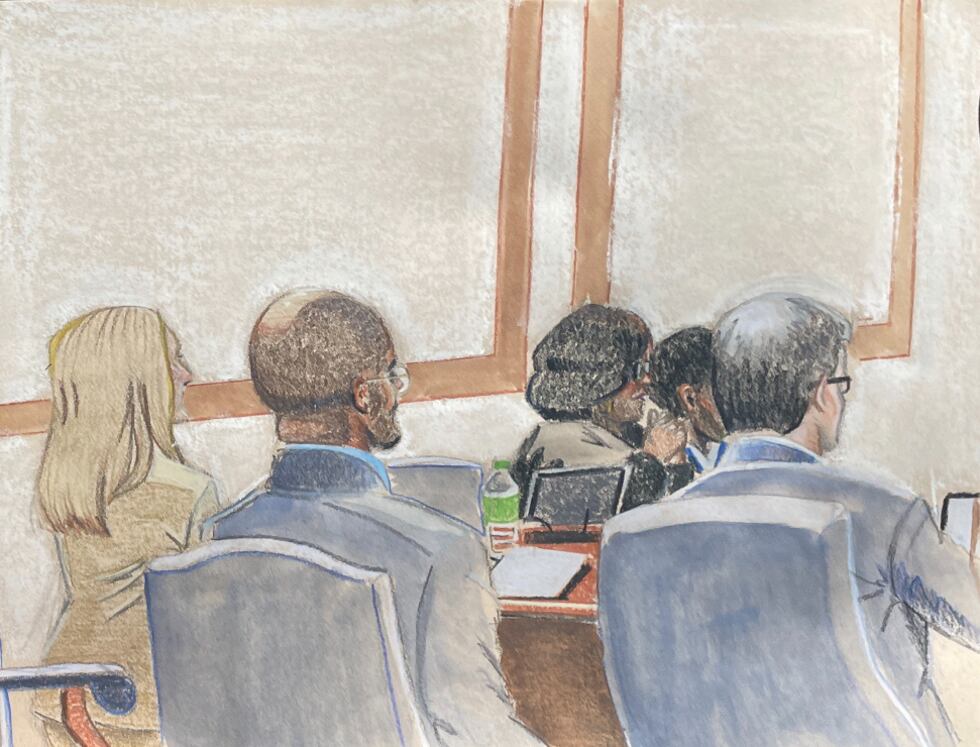 Jurors got to see a final report including a financial spread sheet of how the grant funds were spent.
"So this was a real project … it had real plans to do real work, right?" defense attorney Margot Moss asked.
"Yes."
"We didn't have any indication that there was anything wrong," Scovell said, "and actually we were pretty happy with the outcome."
"You never called the FBI to say we think CDLS has stolen from us?"
"Absolutely not."
Assistant US Attorney Greg Milligan asked Scovell if she knew whether the expenses outlined in the final report were accurate or if the OSF relied on the numbers furnished by CDLS.
"We did not do an audit," she said. "Our program team was happy with this report."
Lettman-Hicks' attorney, Alex Morris, asked more general questions about grants, fiscal sponsors, vendors, strategic partners and the potential for overlap. Scovell testified that nothing about the grant's conditions would have barred Gillum from being a vendor for CDLS or NBJC or from working at P&P.
Heeten Kalan, with the New World Foundation, testified Thursday afternoon about two $50,000 grants it gave to CDLS through NBJC.
Kalan testified the organization was not only happy with the work, but "thought highly of it."
"Are you all missing any money at all?" asked Lettman-Hicks attorney Mutaqee Akbar.
"No, not to my knowledge," Kalan replied.
Testimony from Scovell and Kalan followed a second day on the witness stand for FBI case agent Evan Hurley. Hurley was cross examined Thursday morning about a recorded interview agents did with Gillum at Cascades Park.
Prosecutors contend during that interview Gillum lied to federal agents about receiving gifts from the undercover agents posing as developers.
FBI agent Mike Miller testified earlier this week that he paid for Gillum's hotel, Hamilton tickets and a boat ride to the Statue of Liberty during a trip to New York City in 2016. Defense attorney David Markus honed in on the gifts during cross examination, asking if agents ever asked any specific questions about the New York trip that day.
"We did not ask about specifics of the trip," Hurley said.
To stay up to date on all the latest news as it develops, follow WCTV on Facebook and Twitter.
Have a news tip or see an error that needs correction? Write us here.
Keep up with all the biggest headlines on the WCTV News app. Click here to download it now.
Copyright 2023 WCTV. All rights reserved.