DeSantis signs major Death Penalty change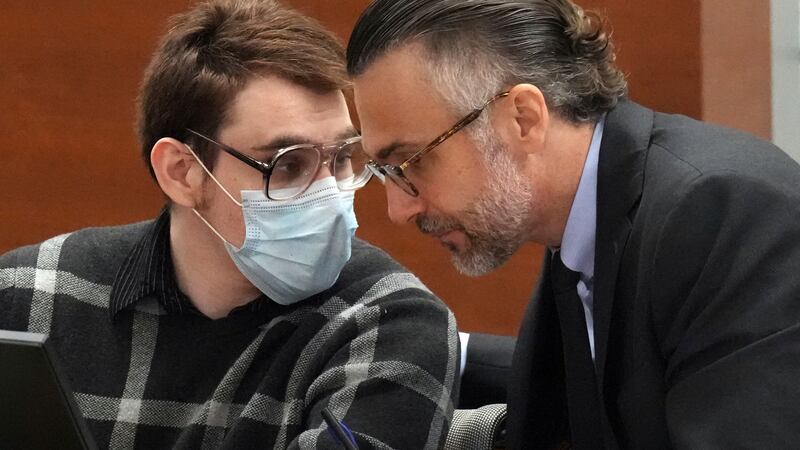 Published: Apr. 20, 2023 at 9:54 PM EDT
TALLAHASSEE, Fla. (NSF) - Gov. Ron DeSantis on Thursday signed a bill eliminating a requirement for unanimous jury recommendations before judges can impose death sentences.
The new law took effect immediately and represents a major change in Florida's death-penalty system. Lawmakers moved forward with the issue after Nikolas Cruz was sentenced to life in prison last year in the 2018 shooting deaths of 17 students and faculty members at Marjory Stoneman Douglas High School. The life sentence came after a jury did not unanimously recommend death.
The change affects only the sentencing process and not what is known as the "guilt phase" of murder cases. Juries will still have to be unanimous in finding defendants guilty before sentencing could begin.
"Once a defendant in a capital case is found guilty by a unanimous jury, one juror should not be able to veto a capital sentence," DeSantis said in a prepared statement Thursday. "I'm proud to sign legislation that will prevent families from having to endure what the Parkland families have and ensure proper justice will be served in the state of Florida."
The change (SB 450) will allow death sentences to be imposed based on the recommendations of eight of 12 jurors. Judges would have discretion to sentence defendants to life in prison after receiving jury recommendations of death. But in such instances, the judges would have to explain in written orders their reasons for deviating from the death-sentence recommendations.
As the bill moved through the Legislature, opponents questioned the constitutionality of the proposed change and pointed to a history of Florida Death Row inmates being exonerated after evidence emerged in their cases.
Sen. Darryl Rouson, D-St. Petersburg, said last month that "unanimity is the right balance when death is the final penalty."
"It's hard to reverse an execution, and I think the current state of the law is sufficient," Rouson said.
The Senate voted 29-10 on March 30 to approve the bill. The House followed suit last week by passing it in an 80-30 vote.
Florida long allowed judges to impose death sentences based on majority jury recommendations. But that changed after decisions in 2016 by the U.S. Supreme Court and the Florida Supreme Court.
In January 2016, the U.S. Supreme Court in a case known as Hurst v. Florida, ruled that the state's death-penalty system was unconstitutional. To try to carry out the ruling, the Legislature quickly passed a measure that required 10-2 jury recommendations before death sentences could be imposed.
But in October 2016, in the similarly named case of Hurst v. State, the Florida Supreme Court interpreted and applied the U.S. Supreme Court ruling and said unanimous jury recommendations were required. The Legislature responded in 2017 by putting such a unanimous requirement in law.
After DeSantis took office in January 2019, he made appointments that created a conservative majority on the Florida Supreme Court. In 2020, the court reversed course and said unanimous jury recommendations were not needed — though the unanimous requirement remained in law.
To stay up to date on all the latest news as it develops, follow WCTV on Facebook and Twitter.
Have a news tip or see an error that needs correction? Write us here.
Keep up with all the biggest headlines on the WCTV News app. Click here to download it now.
Copyright 2023 WCTV. All rights reserved.