Scholarship Signing Roundup: Suwannee, Godby, Leon, Thomas County Central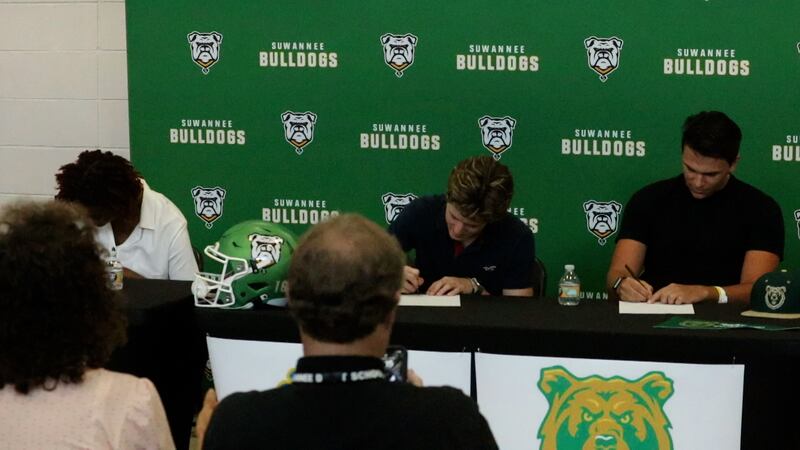 Published: Apr. 30, 2023 at 8:01 PM EDT
TALLAHASSEE, Fla. (WCTV) - Sports Director Ryan Kelly recaps 16 signings from across the Big Bend and South Georgia from the Suwannee Bulldogs, Godby Cougars, Leon Lions and Thomas County Central Yellow Jackets.
To stay up to date on all the latest news as it develops, follow WCTV on Facebook and Twitter.
Have a news tip or see an error that needs correction? Write us here.
Keep up with all the biggest headlines on the WCTV News app. Click here to download it now.
Copyright 2023 WCTV. All rights reserved.