Jury has reached a verdict in Gillum corruption trial
Waiting for that verdict to be announced in court.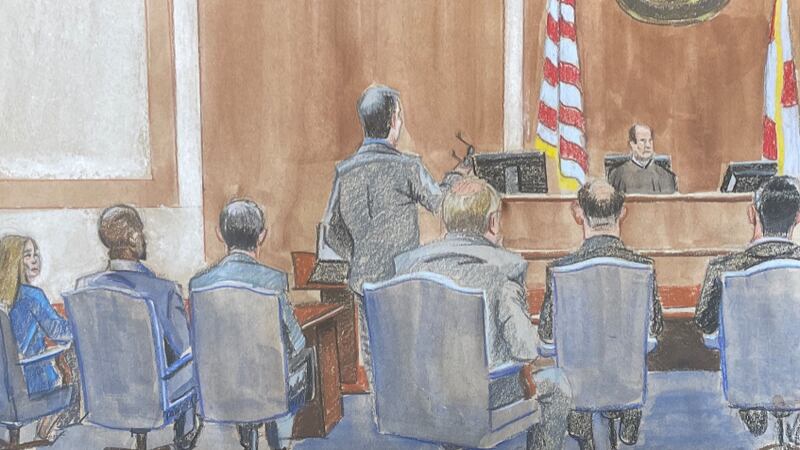 Published: May. 4, 2023 at 11:42 AM EDT
|
Updated: May. 4, 2023 at 1:07 PM EDT
UDATE- Our Staci Inez is reporting the jury has reached a verdict. We are waiting for that verdict to be announced in court. The jury has been deliberating for five days.
TALLAHASSEE, Fla. (WCTV) -
With the jury still struggling to reach a verdict in the conspiracy and fraud trial of Andrew Gillum and Sharon Lettman-Hicks, a federal judge issued an "Allen Charge", urging the jury to come to a consensus.
The move came around lunchtime Thursday, about thirty hours into deliberations over five days.
Earlier in the morning, U.S. District Court Judge Allen Winsor read the note aloud in the fifth floor courtroom, saying in part, "There's been a verdict as to one count, but not as to the others."
An "Allen Charge" is essentially a strongly worded nudge from the judge to a deadlocked jury to continue trying to reach a verdict.
"... these instructions carry reminders of the importance of securing a verdict and ask jurors to reconsider potentially unreasonable positions."
The judge has already declined two requests for a mistrial, one when the jury appeared to be deadlocked earlier this week, and one Wednesday after defense attorneys discovered one of the jurors posting about her jury service on social media.
The jury has been deliberating for nearly 30 hours over five days, trying to reach a verdict on a 19-count indictment.
Gillum and Lettman-Hicks face 18 counts of conspiracy and fraud, and Gillum faces an additional charge of lying to the FBI.
WCTV's Staci Inez is monitoring developments from the Federal Courthouse. Stay with WCTV for updates.
To stay up to date on all the latest news as it develops, follow WCTV on Facebook and Twitter.
Have a news tip or see an error that needs correction? Write us here.
Keep up with all the biggest headlines on the WCTV News app. Click here to download it now.
Copyright 2023 WCTV. All rights reserved.