'Unlivable,' 'Unaffordable,' 'Unsanitary': Nonprofit law firm representing dozens of residents at Lake Bradford Estates
A legal expert and a WCTV analysis delve into renter rights and what Florida law says about residents' concerns at Lake Bradford Estates in the second part of this WCTV limited series
Updated: May. 19, 2023 at 10:00 PM EDT
TALLAHASSEE, Fla. (WCTV) - When Chance Hunter and Jesse Brant go to sleep, they say they're not alone. Sometimes roaches nestle and crawl in the sheets with them, the couple says. They can feel them moving.
"It's totally nasty, and there's really nothing we can do about it," Brant said.
The couple moved into a rented trailer at Lake Bradford Estates in August. They've also had issues with drainage in their shower.
It's taken a toll.
"We just feel like we're sinking into a black hole," Brant said.
Dozens of renters and homeowners alike at Lake Bradford Estates have shared with the WCTV team concerns about living conditions, raises to rent and other expenses in the last year.
WCTV has analyzed what Florida law says about some of the changes residents say the owners at Lake Bradford Estates, a group called Homes of America, are attempting to make.
The first takeaway: Florida law looks at renters and homeowners in mobile home parks differently. While everyone at a mobile home park pays some type of rent, there is a difference between a renter and a homeowner on these types of properties.
A renter's monthly charge to the park goes toward both the mobile home they live in and the plot of land the home sits on. A homeowner already owns the trailer they reside in, so they pay a lot rent, meaning their money goes toward the spot of land beneath and around their mobile home.
Why does this matter? Because there are both renters and mobile homeowners on the 128 plots of land at Lake Bradford Estates, according to the Florida Department of Business and Professional Regulations. And the legal battles with costs and conditions on the property look vastly different for each type of tenant.
Legal Services of North Florida represents about 20 renters from Lake Bradford Estates and a committee of 30 individuals acting on behalf of all homeowners.
The Homeowners:
A group of 30 homeowners from the property gathered signatures from a majority of the other homeowners to form a committee representing the community, according to the staff attorney representing them at Legal Services of North Florida.
Mary Whitehouse said the group she represents is currently in talks with Lake Bradford Estates. They are petitioning for mediation and alleging the park violated protections outlined in the Mobile Home Act by attempting to increase the rent they pay for their lots twice in a calendar year.
Whitehouse said the firm's petition for mediation is running through the Florida Department of Business and Professional Regulations, which is the state agency regulating mobile homes. The attorney is optimistic, but prepared to take things further if mediation doesn't resolve things.
"We hope to be successful in mediation, and if we're not, we would look to go ahead and file a lawsuit and take the issue to court," she said.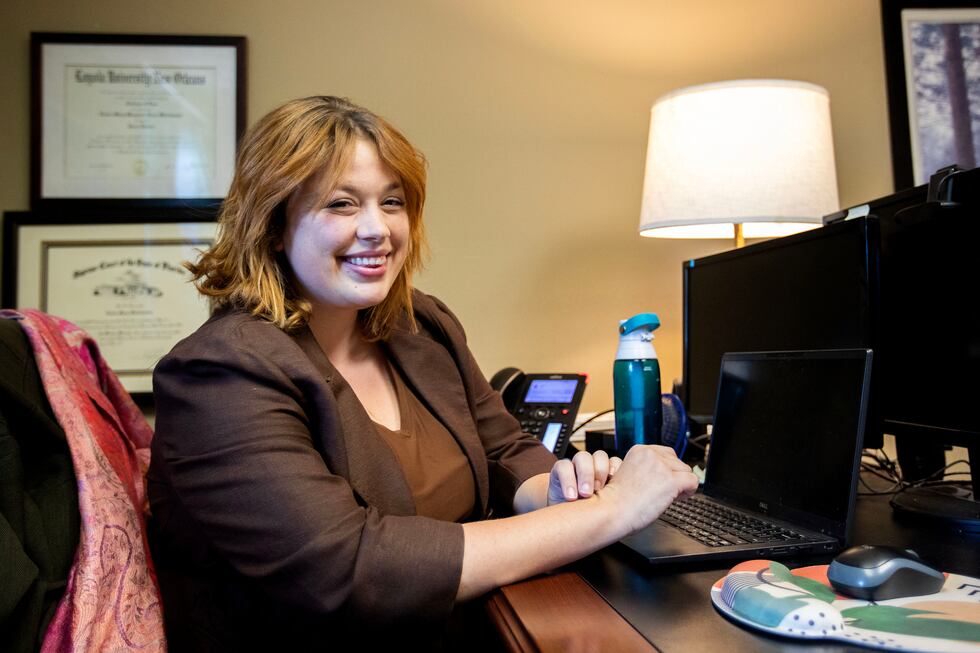 The first increase in lot rent occurred in April of 2022, according to documents obtained by WCTV from resident and former Lake Bradford Estates employee Scott Phillips. Phillips is among the group of homeowners Whitehouse represents.
"In April of 2022 the homeowners at Lake Bradford received a notice of lot rent increase stating that within 90 days their lot rent would go from $330 to $525," the lawyers said. "And then in January of 2023 they received a second notice saying that their lot rent was going to be increasing from $525 to $750."
That would more than double the lot rent at the property in less than a year.
The Mobile Home Act, which is Chapter 723 of Florida Statutes, does not allow more than one increase in lot rent in a calendar year. She said Lake Bradford Estates is in violation of that law.
In addition, Whitehouse alleges the property's rent increases are above market values and considered "unreasonable" under the law. She said a market study by Legal Services of North Florida determined the median rent in the area for other mobile home parks to be about $445.
"We can show $750 is vastly above market rent," Whitehouse said. "And in addition... the park has not made any repairs, so we're seeing partially paved roads, some of the mobile homes that are owned by the park are in very shabby shape. It used to be that the park had a lot more amenities and now they have virtually no amenities, they don't even have lawn care."
Whitehouse argues the increases are unjustified, but said it is difficult for residents to fight changes like these.
"The word mobile home is a bit of a misnomer. Just because it's a mobile home, doesn't necessarily mean it's moveable, and even if it were, it costs thousands of dollars to move it," she said. "They know that they kind of have these folks trapped in between a rock and a hard place."
The $750 rent increase was supposed to start in May, but Phillips said residents will not be paying that increase during mediation.
Mobile home parks are required to notify the department every time it ups its lot rent, according to the Mobile Home Act. According to Whitehouse and former employee Phillips, the property has not notified the body of lot rent increases in more than a decade.
The Renters:
Renters like Hunter and Brant at Lake Bradford Estates voiced worries over living conditions, management practices and expenses at the property.
Whitehouse says she encouraged renters to know their rights and seek legal aid if necessary. She points to Florida's Landlord-Tenant law for guidance on their legal protections.
Renters have a right to receive repairs and have their homes maintained, Whitehouse said. Florida Landlord-Tenant law outlines requirements for landlords to maintain a dwelling. That includes repairing appliances, plumbing, electricity and heat.
While air conditioning isn't covered under the statutes, if there was working AC when a tenant moved in, the landlord must keep it functioning, she said.
If a renter needs help enforcing these repair requirements, Whitehouse said there are options.
"We always tell folks if they're having repair issues, definitely reach out to a lawyer to discuss because there are some remedies that folks can take, and one of them would be calling the city of Tallahassee or Leon County's code enforcement divisions," she said.
Leases can also outline obligations from a landlord. A lease agreement can be reached orally or in writing, she said, and they run with the property, not the owner. So even in the case of a new company purchasing a park, the attorney said a preexisting lease would still be valid.
"I know specifically at Lake Bradford Mobile Home Park, we have a lot of folks who are on lease agreements," Whitehouse said. "They may be hearing from property management that they need to go ahead and switch to a month-to-month lease agreement... If you have a lease agreement that's still valid, it hasn't expired yet, that's your contract. And that's really the documentation that's outlining your rights, your duties, your obligations as when it comes to the landlord-tenant relationship."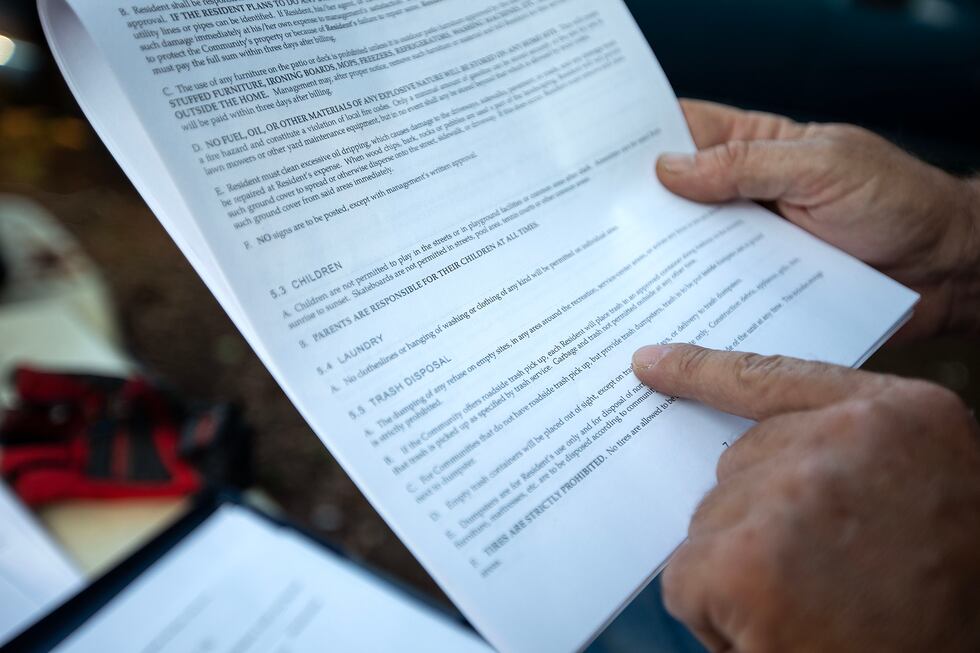 She warned that landlords are only required to give 15 days notice of termination of tenancy for individuals under month-to-month leases. So, she advised those renters to be aware of when their leases expire.
In the case of a renter missing payments or management issuing an eviction notice, Whitehouse said communication is key.
It is important for a renter to notify a landlord if they choose to leave to hand in their keys and provide a forwarding address. And she recommended the tenant document the entire process in writing.
Sometimes a landlord will post a final eviction notice once a resident has already surrendered possession of the property, she said.
"It's really difficult, and unfortunately, we do see this happen where they will have already moved, the landlord goes ahead and files even though they've returned possession," she said. "They won't know about the eviction action, and so the landlord will file a default saying, "You've defaulted, you didn't file your answer to this, and now we're getting a final judgment of eviction.'"
An eviction follows a renter. It shows up on an individual's credit report for seven years and the filing is a public record, Whitehouse said. She urged renters to seek help if they're facing an eviction.
According to a WCTV analysis of data from the Leon County Clerk of Courts, the number of Landlord-Tenant cases at Lake Bradford Estates has risen in the last decade.
In its first three-plus decades of being a licensed mobile home park, the property was involved in 87 Landlord-Tenant cases in Leon County. Since 2019, the park has been involved in 58 cases, as of May 23.
"When we represent our clients, it can be at the most vulnerable point in their life. And to be facing the possibility of not having a roof over your head or over your children's head within a very short period of time is a very frightening experience," she said.
Check out the full 'Unlivable,' 'Unaffordable,' 'Unsanitary,' series here
To stay up to date on all the latest news as it develops, follow WCTV on Facebook and Twitter.
Have a news tip or see an error that needs correction? Write us here.
Keep up with all the biggest headlines on the WCTV News app. Click here to download it now.
Copyright 2023 WCTV. All rights reserved.