Severe weather possible through Saturday night
Published: Jun. 16, 2023 at 11:04 AM EDT
TALLAHASSEE, Fla. (WCTV) - Potentially four more clusters of severe storms are possible from Friday morning through Saturday night.
The biggest threat will be damaging winds and flash flooding, but a couple tornadoes and isolated hail are possible. There is a slight risk of severe storms for a portion of our area through Saturday night.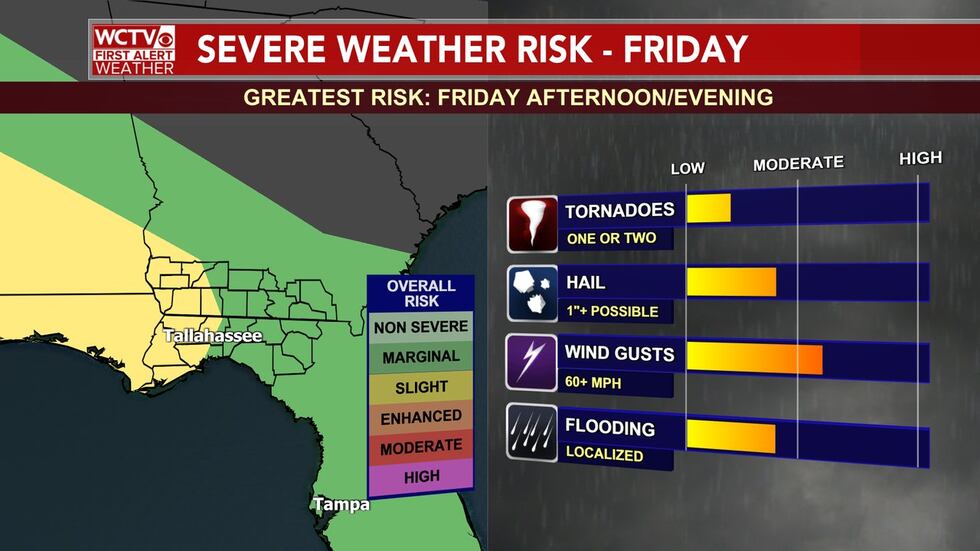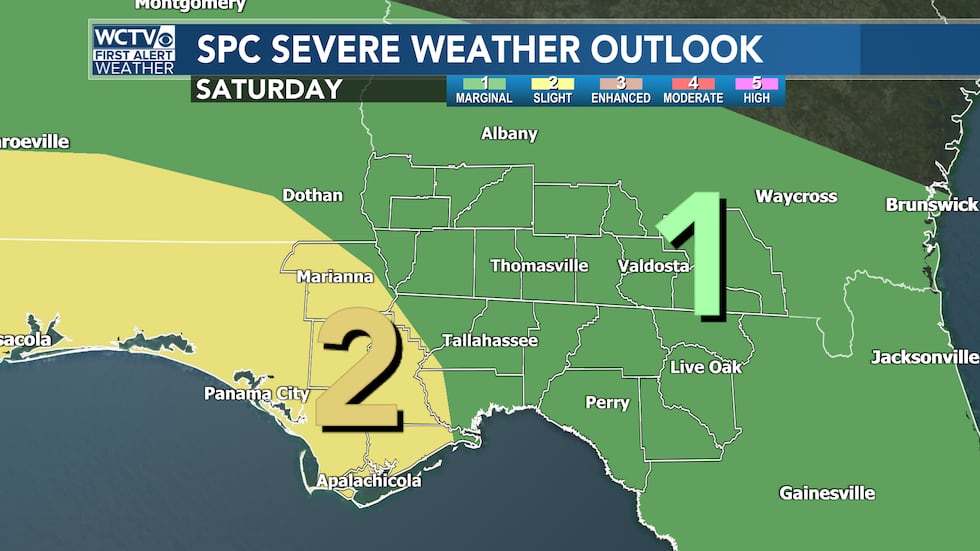 Flash flooding has been an issue for the Big Bend and South Georgia because of the very intense rainfall in very short periods of time. More pockets of heavy rainfall are expected over the next 36 hours. The below graphic depicts some of the estimated rainfall totals over the past 3 days: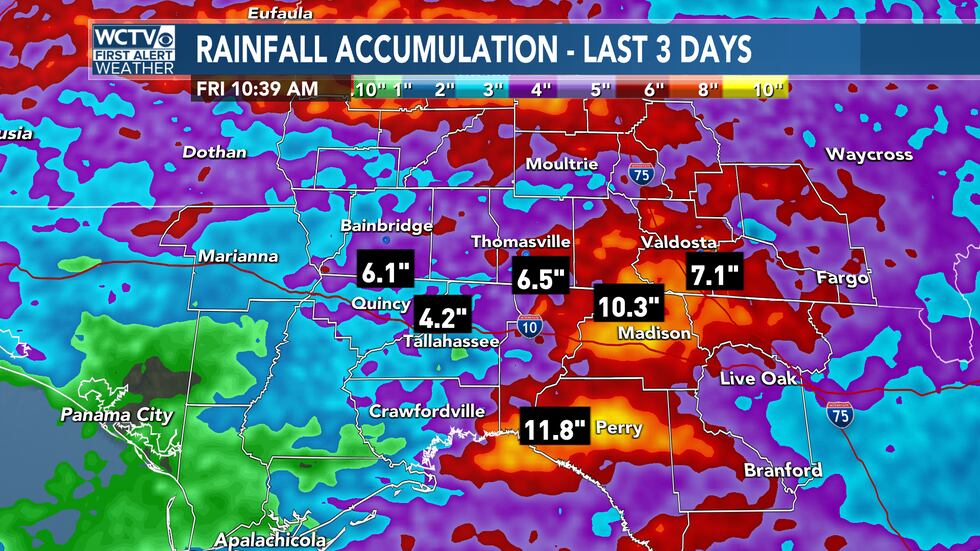 The nature of these storms can be very unpredictable at times, as we saw with the tornado warnings in Taylor County early Friday morning. This is why it is key to have a way to receive any watches and warnings issued for your location. One way of receiving these is by downloading the WCTV First Alert Weather App.
We will continue to update you on-air and online as the threat of severe weather continues.
To stay up to date on all the latest news as it develops, follow WCTV on Facebook and Twitter.
Have a news tip or see an error that needs correction? Write us here. Please include the article's headline in your message.
Keep up with all the biggest headlines on the WCTV News app. Click here to download it now.
Copyright 2023 WCTV. All rights reserved.