'A Steal:' Hurston Waldrep's HS coach raves over Braves first round pick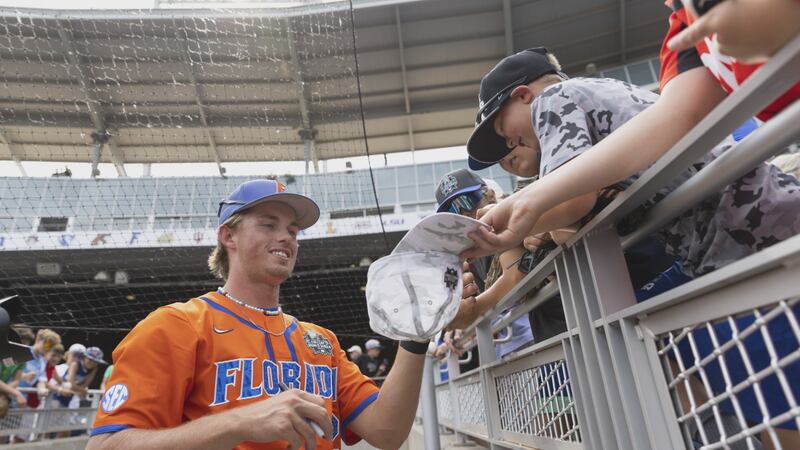 Published: Jul. 10, 2023 at 6:35 PM EDT
THOMASVILLE, Ga. (WCTV) - A tense couple of hours quickly turned into elation Sunday night at the home of Hurston Waldrep, the former Thomasville High School and University of Florida standout.
The pitcher was drafted 24th overall by the Atlanta Braves.
His high school head coach, Erik McDougald, was with friends and family at Waldrep's home as they watched the draft results. Name after name was called. Finally, the moment came.
"Everyone just exploded," McDougald said. "I got to watch some slow play of his parents jumping up and hugging each other, and just the family's reaction, everyone in the room's reaction. The fact that it was Atlanta, it was just beautiful. It felt like a walk off to win a huge game."
McDougald said he knew handing the ball to Waldrep gave his team a great chance to win.
"You're just really excited for him, you know where he's come from," he said. "You know what he's done. You know what opportunity he has in front of him. And he gets to do it for our home state Atlanta Braves. I mean, you can't ask for much better."
Waldrep transferred from Southern Miss to Florida in 2023, turning heads and cementing him as a first-round talent.
To stay up to date on all the latest news as it develops, follow WCTV on Facebook and Twitter.
Have a news tip or see an error that needs correction? Write us here. Please include the article's headline in your message.
Keep up with all the biggest headlines on the WCTV News app. Click here to download it now.
Copyright 2023 WCTV. All rights reserved.