Subtropical Storm Don forms in the Atlantic
Don is the fourth named system of the 2023 Atlantic Hurricane Season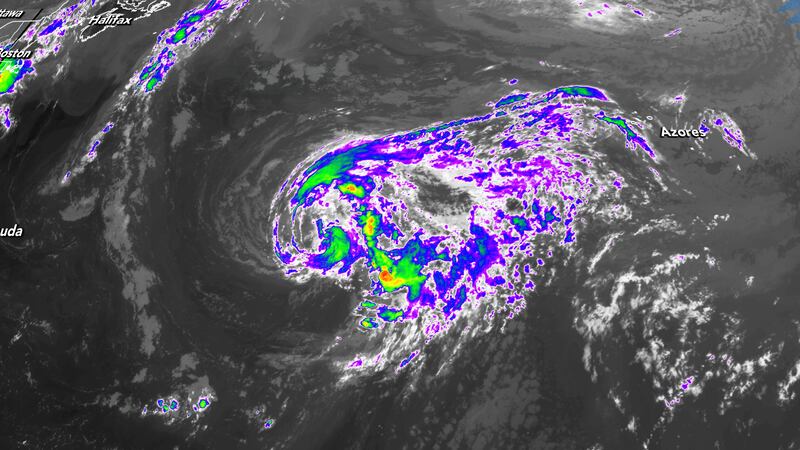 Published: Jul. 14, 2023 at 9:42 AM EDT
TALLAHASSEE, Fla. (WCTV) - As of the 5am Friday update from the National Hurricane Center, Subtropical Storm Don is moving towards the north at five miles per hour with sustained winds of 50 miles per hour. Don is located over the Central Atlantic Ocean and is not expected to impact the United States.
According to the NHC, Don has been classified as a subtropical, rather than tropical storm because it is embedded within an upper-level trough and has a relatively large radius of maximum wind. In contrast, a tropical storm has winds tightly wrapped around the center of circulation and is not attached to an upper-level trough.
The current forecast track has Don turning towards the east later this weekend, and then southeastward early next week. This track will bring the subtropical storm even further away from the United States.
The NHC cites that this storm is likely near its peak intensity already, meaning further strengthening is unlikely. Dry and stable air is expected to entrain subtropical storm Don, which makes for unfavorable conditions for development. The latest advisory and forecast track is attached below: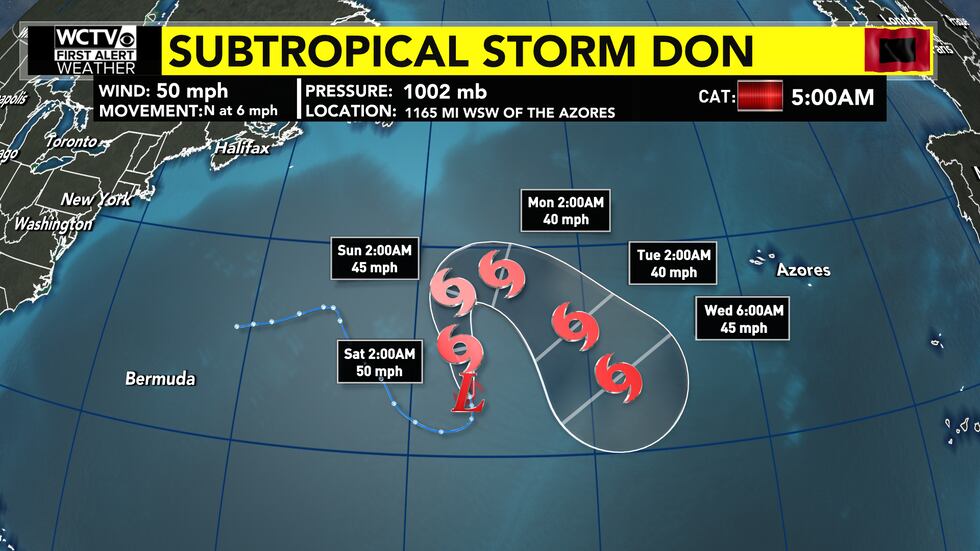 To stay up to date on all the latest news as it develops, follow WCTV on Facebook and Twitter.
Have a news tip or see an error that needs correction? Write us here. Please include the article's headline in your message.
Keep up with all the biggest headlines on the WCTV News app. Click here to download it now.
Copyright 2023 WCTV. All rights reserved.