An Excessive Heat Warning is in effect on Friday
Heat index values reaching up to 113-115 degrees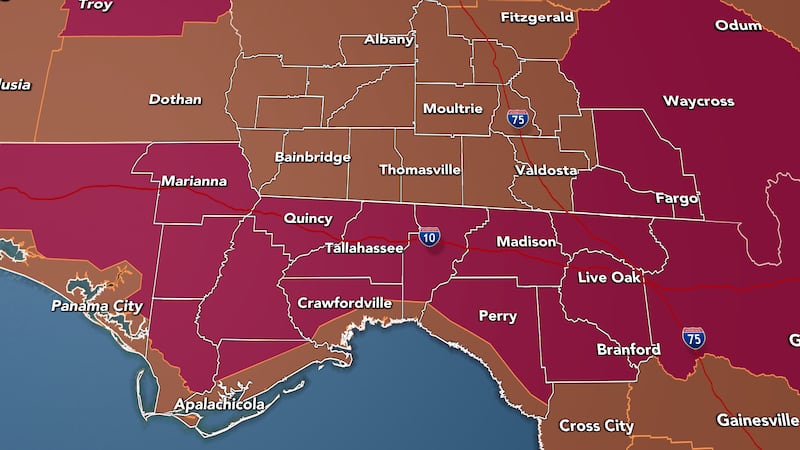 Published: Jul. 21, 2023 at 7:02 AM EDT
TALLAHASSEE, Fla. (WCTV) - An Excessive Heat Warning goes into effect across the Big Bend of Florida and Southeast Georgia today from 11:00 am until 8:00 pm. The National Weather Service has issued this warning in anticipation of heat index values reaching up to 113-115 degrees.
A Heat Advisory is in effect for the remainder of our area. This means that those heat index values are expected to reach up to 111 degrees.
The heat index is a measure of the temperature when factoring in the relative humidity. Our actual temperatures on Friday are forecast to reach the upper 90s to near 100. The record high temperature in Tallahassee for July 21st is 100 degrees, which was set back in 1942.
It is important to take extra precautions if you work or plan on spending time outdoors. Stay hydrated, wear loose-fitting light-colored clothes, and take frequent breaks in the shade. It is also important to know the signs and symptoms of heat exhaustion and heat stroke: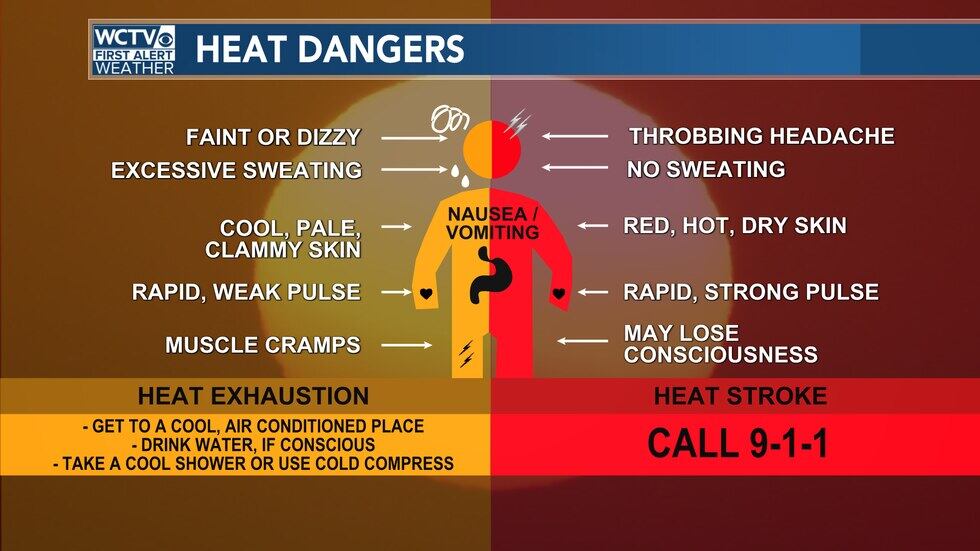 High temperatures are expected to decrease down into the mid-90s on Saturday, and closer to 90 degrees on Sunday.
To stay up to date on all the latest news as it develops, follow WCTV on Facebook and Twitter.
Have a news tip or see an error that needs correction? Write us here. Please include the article's headline in your message.
Keep up with all the biggest headlines on the WCTV News app. Click here to download it now.
Copyright 2023 WCTV. All rights reserved.