Man found guilty in 2020 Mission Road murder
Anthony McInnis will face life sentence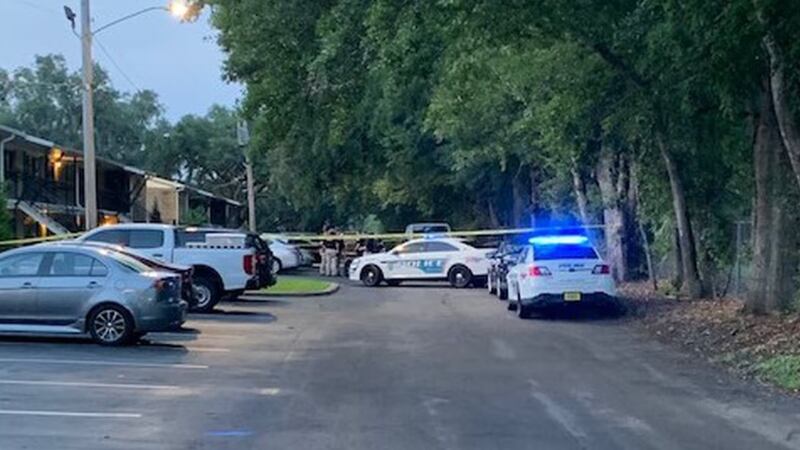 Published: Jul. 25, 2023 at 3:07 PM EDT
TALLAHASSEE, Fla. (WCTV) - A jury has found 27-year-old Anthony McInnis guilty in the 2020 murder of Lamar Nelson.
Nelson was found shot to death in his bed at his Mission Road apartment on May 29, 2020 in what officers described as a drug related shooting. According to court documents, Nelson's phone and smart watch - along with drugs, guns, money and jewelry - were listed as missing from his apartment. McInnis was arrested a few weeks later.
Court records show McInnis was found guilty of first-degree murder and theft of a firearm after a three-day trial last week. The jury reached a verdict on Friday after about an hour and a half of deliberation.
"We're thankful to the jurors for their hard work in deciding this case," Assistant State Attorney Savannah Jacobs said. "These cases are always very difficult and I'm glad we were able to get justice for Mr. Nelson and his family."
McInnis did take the stand and testify, claiming he fired in self-defense.
We have reached out to McInnis' defense attorney for comment.
McInnis will be back in court August 16th. It's not clear yet when he'll be sentenced, but prosecutors say he'll face an automatic life sentence for the first-degree murder conviction.
To stay up to date on all the latest news as it develops, follow WCTV on Facebook and Twitter.
Have a news tip or see an error that needs correction? Write us here. Please include the article's headline in your message.
Keep up with all the biggest headlines on the WCTV News app. Click here to download it now.
Copyright 2023 WCTV. All rights reserved.