Oklahoma man pleads guilty to threatening to kill DeSantis, other Republican politicians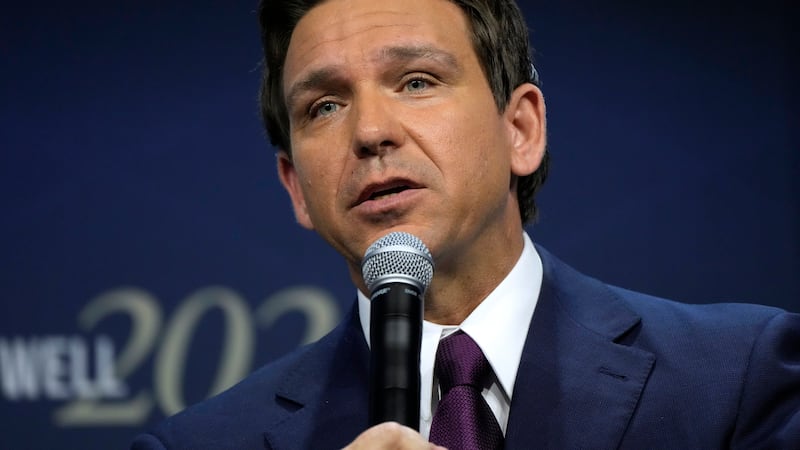 Published: Aug. 4, 2023 at 2:30 PM EDT
OKLAHOMA CITY (AP) — An Oklahoma man has pleaded guilty to threatening to kill several Republican politicians, including Florida Gov. Ron DeSantis, Oklahoma Gov. Kevin Stitt, Arkansas Gov. Sarah Huckabee Sanders and U.S. Sen. Ted Cruz of Texas.
Tyler Jay Marshall, 37, of Enid, pleaded guilty Wednesday to a charge of interstate transmission of threatening communications as part of a plea agreement, according to court documents.
In exchange for the plea, prosecutors dismissed a charge of threatening to murder a U.S. official.
"I want to take responsibility for my actions and acknowledge the evidence against me," Marshall wrote in a signed agreement.
Marshall made numerous threats against the officials on the social media platform X, formerly known as Twitter, including telling DeSantis, "I'll see you dead in your home," a little more than a week before the Florida governor launched his presidential campaign in May.
Other posted threats included telling Sanders that he would murder her family, telling Cruz he planned to shoot him, and telling Stitt that he couldn't wait to watch him die.
Tyler Box, Marshall's attorney, declined to discuss Marshall's motivation for the posts.
"We just look forward to getting resolution to this, taking responsibility and moving on with his life," Box said.
Marshall was arrested days after the postings and told investigators that he created the social media account while drunk and for the purpose of "trolling" people "like senators," according to the indictment.
Marshall told investigators at the time that he does not own a gun and is not a violent person, the document states.
Marshall faces up to five years in prison and a $250,000 fine. A sentencing date has not been set.
Copyright 2023 The Associated Press. All rights reserved.