Experts: GOP debate could help DeSantis
DeSantis has been a distant second to former Pres. Donald Trump in many polls heading into the first primary debate
Published: Aug. 23, 2023 at 4:27 PM EDT
|
Updated: Aug. 23, 2023 at 10:19 PM EDT
TALLAHASSEE, Fla. (WCTV/Gray Florida Capital Bureau) - With more than 200 days until the Florida Presidential Primary, Gov. Ron DeSantis and seven other hopefuls are meeting on the debate stage for the first time Wednesday night.
After working crowds in early primary states like Iowa, DeSantis is hoping a strong showing in Milwaukee will help launch him to the GOP nomination.
DeSantis has been a distant second to former President Donald Trump in many polls heading into the first primary debate Wednesday night. The debate starts at 9 p.m.
Florida State University political scientist Lonna Atkeson said Trump not participating in Wednesday's debate could help.
"He would suck up all the energy and every question would be focused first at him," Atkeson said.
Atkeson said this is the time voters start paying attention to the presidential primary process with Iowa caucuses in January.
"It's the opportunity for voters to really get an idea 'what's my emotional reaction, my effective reaction to these men and women,'" she said.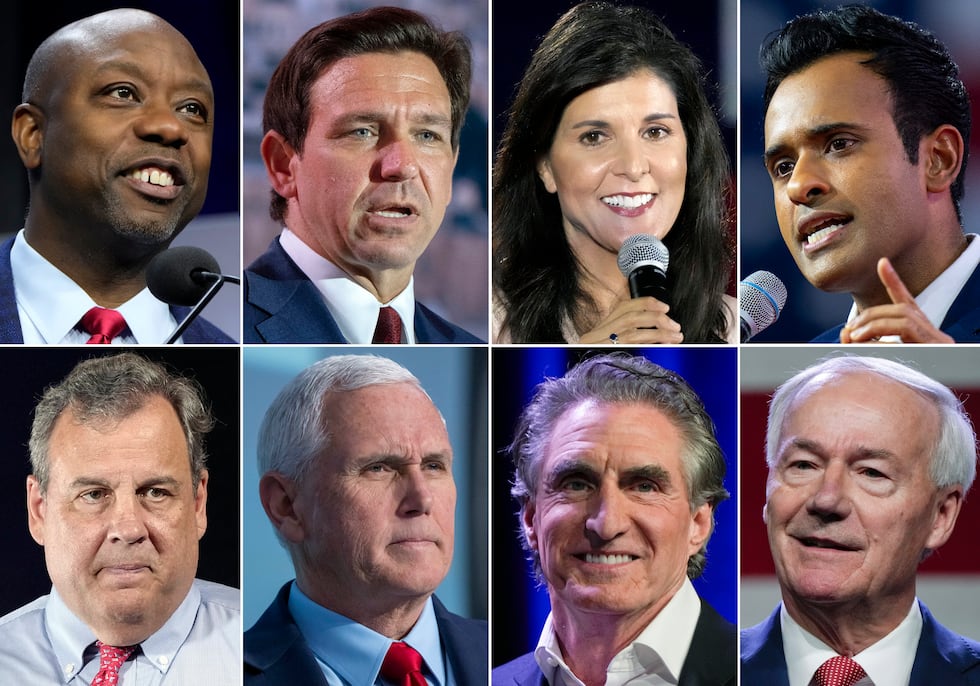 Florida Republican Party Vice-Chair Evan Power is in Milwaukee for the debate. He wouldn't say who he'd like to see "win" the debate, but he said this is an opportunity for people to get to know DeSantis.
"Governor DeSantis has an opportunity on the stage to kind of show people why the Florida model has worked and why Florida has been so successful," Power said.
DeSantis apparently had the same mindset during a pre-debate rally in Fort Walton Beach this week.
"We're going to show the American people that there is a better way and we know that there is a better way," DeSantis said Monday.
The Democratic National Convention chair Jamie Harrison said it doesn't matter who the eventual Republican nominee for the general election is.
"This contest in 2024 is really going to be a battle between hope versus fear, unity versus division, clarity versus chaos," Harrison said.
Instead of being at the debate, Trump says an interview will Tucker Carlson will be posted on X, the social media site formerly known as Twitter, around the same time as the debate.
Three candidates didn't meet the requirements to participate in tonight's debate.
Miami Mayor Francis Suarez is one of them. He has previously said before the lineup was announced he would drop out of the race if he didn't make the debate. Suarez has yet to make an announcement on that this week.
Copyright 2023 WCTV. All rights reserved.