Local sandbag locations open ahead of Idalia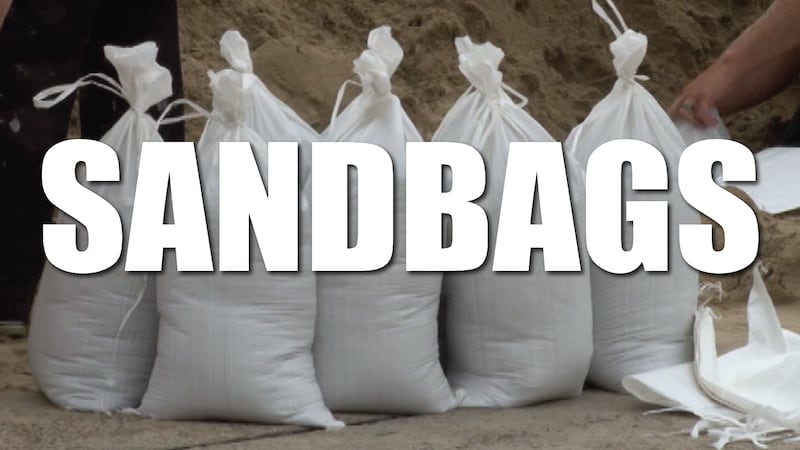 Published: Aug. 27, 2023 at 11:41 AM EDT
|
Updated: Aug. 29, 2023 at 12:01 PM EDT
City of Tallahassee Locations:
Sandbag sites are available at Mile Blankenship Skate Park (2909 Jackson Bluff Road)

Former Northwood Centre site off Tharpe Street

Jack McLean Park (700 Paul Russell Road)

Springsax Park (1000 Springsax Road)
The city said sandbags are limited to 25 bags per house. Shovels are not provided so you will need to bring one with you.
Leon County Locations open at 2 p.m. Sunday:
Leon County's Northeast Branch Library, 5513 Thomasville Road

Apalachee Regional Park (Solid Waste Management Facility), 7550 Apalachee Parkway

Fred George Park, 3043 Capital Circle NW

At the intersection of Oak Ridge Road at Ranchero Road

Fort Braden Park, 15000 Blountstown Highway
Leon County has limited the number of bags to 15 per household. These sites are staffed to help residents fill bags as quickly as possible.
Gadsden County:
Post Plant Rd and Edwin Clark Rd starting at 9 a.m. Monday

City of Quincy: Starting Monday at 1pm at Wards lot (behind fire department)

Limit of 15 bags per household
Taylor County:
Taylor County Road Department on Hwy 27 east

Steinhatchee roll-off site

Both locations will open Monday at 10 a.m.
Wakulla County:
One location will open Monday at 9 a.m. at the Sheriff's Office located at 15 Oak St, Crawfordville, FL.

There is a limit of 10 bags per vehicle.
Jefferson County:
Lloyd Volunteer Fire station (8781 Old Lloyd Road)

Jefferson County Fire Rescue (57 Martin Road)

the old Wacissa Post Office (14507 Waukeenah Hwy)

Jefferson County residents only and a limit of 15 per person
Suwannee County:
Live Oak Fire Department. 200 Duval Street NE, Live Oak, FL

Suwannee County Judicial Annex. 218 Parshley Street SW, Live Oak, FL

Branford Volunteer Fire Department. 502 SW Suwannee Avenue, Branford, FL
Franklin County: From 1:30 to 5 p.m. Monday, August 28th
The Old State Yard. 1090 Bluff Rd, Apalachicola, FL

Vrooman Park. 628 HWY 98, Eastpoint, FL

Old Courthouse Annex. 1647 HWY 98, Carrabelle, FL
To stay up to date on all the latest news as it develops, follow WCTV on Facebook and Twitter.
Have a news tip or see an error that needs correction? Write us here. Please include the article's headline in your message.
Keep up with all the biggest headlines on the WCTV News app. Click here to download it now.
Copyright 2023 WCTV. All rights reserved.