Big Bend, South GA school districts set plans to resume class following Hurricane Idalia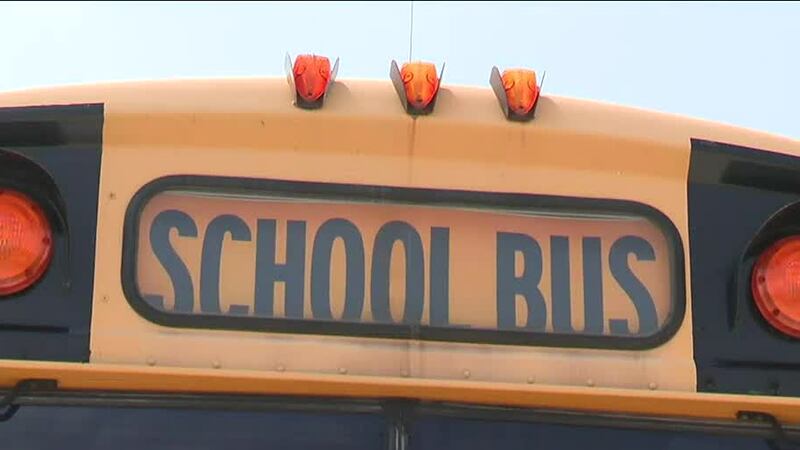 Published: Sep. 3, 2023 at 8:49 PM EDT
|
Updated: Sep. 4, 2023 at 11:14 AM EDT
TALLAHASSEE, Fla. (WCTV) - Less than a week after Hurricane Idalia's devastating arrival on the Big Bend coast, several school districts in heavily damaged areas have announced plans to bring students back to the classroom.
Suwannee County Schools announced Sunday plans to resume class on Thursday Sept. 7.
Superintendent Ted Roush said athletic practices will resume Tuesday Sept. 5, and all school personnel will return the next day.
"Please know the District is working diligently to clean school campuses, remove debris, have all facilities back online with air conditioning, food ready for students, and buses and roads ready for transportation," he said in a statement.
Valdosta City Schools revealed plans to bring students back to class Wednesday Sept. 6, with faculty and staff returning the day before.
"Our plan for faculty and staff is to come in and assess anything that may have impacted their classroom or school buildings and develop a reentry plan for their students," the district said in a message to parents.
"We understand that Hurricane Idalia has left many of us with ongoing obstacles to overcome," VCS said. "However, we believe that by reopening our schools, we can offer a sense of normalcy and support to our students and their families as we collectively navigate the path to recovery."
Lowndes County Schools is following a similar plan, announcing students in the county will return to class Wednesday Sept. 6, with staff able to make it to work to show up on Tuesday.
The district sent out a survey to families which received 3,400 responses.
"The results make it abundantly clear some of our families remain without access to power, water, and adequate living spaces. Some of the roads remain impassable by buses," the district said in a message from Interim Superintendent Sandra Wilcher.
"As I have visited our schools, I have been reminded what brings the halls to life is each of you, and remain thankful any damage that occurred to our schools was minimal and something we could address quickly," she said.
Madison County Schools announced they will return to full operations on Tuesday, September 5 for students, staff and personnel at Lee Elementary school and Greenville Elementary. Madison County High School, Madison County Central School and Pinetta Elementary will reopen on Thursday, September 7 for all students and staff members.
Students unable to return as scheduled will be allowed an excuse absence by the school. Staff members unable to return as scheduled are asked to contact their schools principal or site administrator by 5 p.m. Monday, September 4.
Limited athletic practices and games scheduled will resume. However, all after school activities at the Madison County Boys and Girls Club are postponed until further notice.
Jefferson County Schools will open its doors for students Tuesday, the district announced over the weekend.
Hamilton County Schools will reopen Wednesday Sept. 6, according to a Sunday night post on the high school's Facebook page by the Superintendent of Schools Lee Wetherington-Zamora.
"If your family is not in a position for returning to school, it is completely understandable," she wrote. "There will not be any penalties for students who are not able to return just yet and any needed support will be provided for assignments that may need to be made up."
Taylor County Schools staff members and teachers will return to school for half a day Wednesday, September 6. Students will return to class the following day on Thursday, September 7.
Lafayette County Schools announced that the students will return on Thursday, September 7. School hours will be 9:00 a.m. to 1:00 p.m. on Thursday and Friday.
To stay up to date on all the latest news as it develops, follow WCTV on Facebook and Twitter.
Have a news tip or see an error that needs correction? Write us here. Please include the article's headline in your message.
Keep up with all the biggest headlines on the WCTV News app. Click here to download it now.
Copyright 2023 WCTV. All rights reserved.