FSU Board of Trustees OKs $116 Million for new football operations center
Trustees also got a look at renderings for major changes proposed for Doak Campbell Stadium.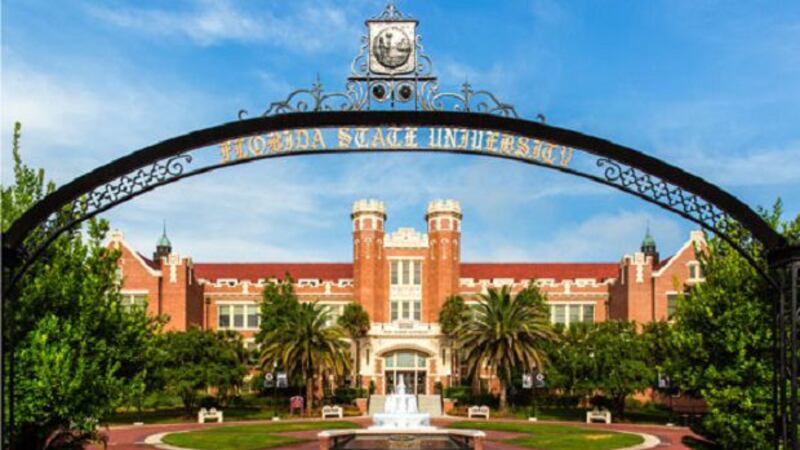 Published: Sep. 8, 2023 at 12:43 PM EDT
TALLAHASSEE, Fla. (WCTV) - The Florida State University Board of Trustees Friday approved borrowing up to $116 million to build a new football operations center on campus.
Trustees also got a look at renderings for major changes proposed for Doak Campbell Stadium including plans to fund the $255 million project and the timeline for construction.
"This will be one of the biggest undertakings we've taken in athletics since probably the early '90′s when we did the Moore Center and the surrounding ... everything surrounding the stadium," FSU Trustees Chair Peter Collins said.
A vote on those upgrades would come at a specially called FSU Trustees meeting.
The timeline for improvements at Doak Campbell Stadium shows construction beginning this November and wrapping up in August 2025.
Stephen Ponder with the Seminole Boosters says there will be "some definite discomfort" for fans during the 2024 season as west side seats are replaced with temporary ones.
"Everyone who is a season ticket holder for this season will have a seat for the '24 year, however, we're going to ask everybody to move around a little bit to fit in the stadium somewhere," Ponder said.
Athletic Director Michael Alford says the proposed changes would include more options - both in the type and price - of seating at Doak Campbell Stadium. Alford indicated the new seats will be wider, with more leg room, and many will have seat backs for comfort.
The Florida Board of Governors still has to sign off on the plans and could vote on those at its meeting November 8th and 9th.
To stay up to date on all the latest news as it develops, follow WCTV on Facebook and Twitter.
Have a news tip or see an error that needs correction? Write us here. Please include the article's headline in your message.
Keep up with all the biggest headlines on the WCTV News app. Click here to download it now.
Copyright 2023 WCTV. All rights reserved.