New FEMA Recovery Center opens in Suwannee County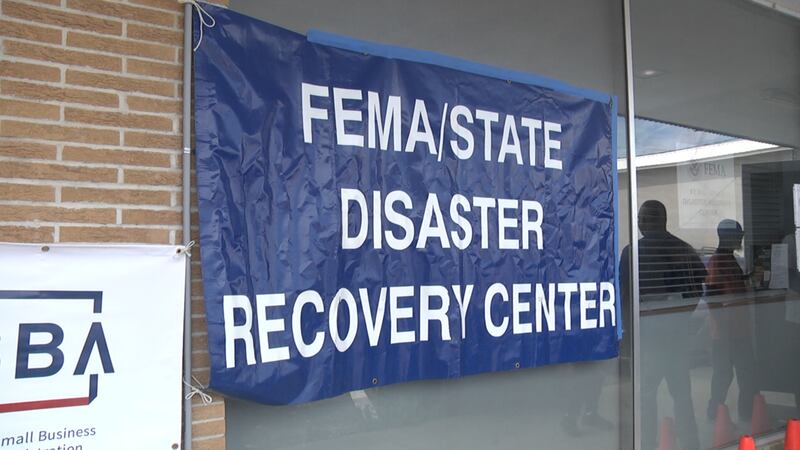 Published: Sep. 8, 2023 at 5:18 PM EDT
LIVE OAK, Fla. (WCTV) - A new FEMA Disaster Recovery Center was opened Friday in Suwannee County.
The new center will give residents affected by Hurricane Idalia the chance to get one-on-one help. There is no appointment necessary to visit a Disaster Recovery Center. Florida's State Emergency Response Team and FEMA also announced that more locations will be opening soon.
Below is a list of all open FEMA Disaster Recovery Centers in our area.
Suwannee County: Agricultural Coliseum Exhibition Building 2, 1302 SW 11 St., Live Oak, FL 32064, 9 a.m. to7 p.m. Mon-Sun
Dixie County: Dixie County Public Library, 16328 SE US-19, Cross City, FL 32628, 9 a.m. to 8 p.m. Mon-Sun
Hamilton County: 1153 NW US Hwy 41, Jasper, FL 32052, 8 a.m. to 8 p.m. Mon-Sun
Lafayette County: Mayo Community Center, 150 NW Community Cir., Mayo, FL 32066, 8 a.m. to 7 p.m. Mon-Sun
Madison County: Career Source North Florida, 705 E Base St., Madison, FL 32340, 8 a.m. to 8 p.m. Mon-Sun
To stay up to date on all the latest news as it develops, follow WCTV on Facebook and Twitter.
Have a news tip or see an error that needs correction? Write us here. Please include the article's headline in your message.
Keep up with all the biggest headlines on the WCTV News app. Click here to download it now.
Copyright 2023 WCTV. All rights reserved.