United Way of the Big Bend launches supply drive for victims of Hurricane Idalia
Donation drive will help storm victims in Taylor, Madison and Jefferson Counties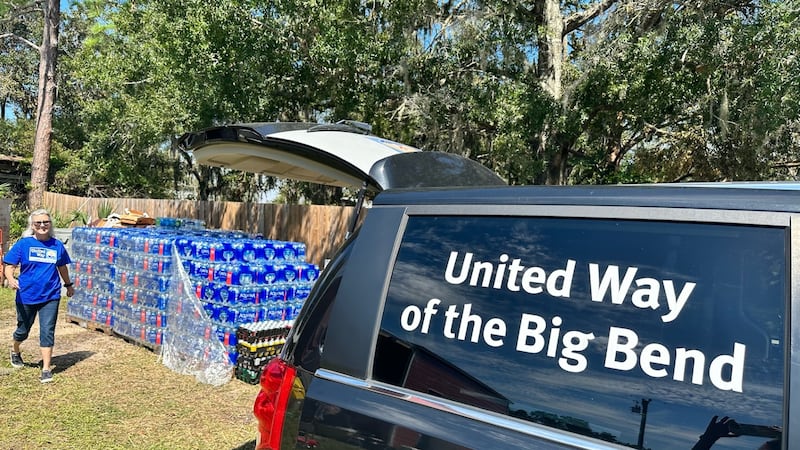 Published: Sep. 7, 2023 at 8:21 PM EDT
TALLAHASSEE, Fla. (WCTV) - The United Way of the Big Bend is now collecting supplies to help hurricane victims in Taylor, Madison and Jefferson Counties.
It's been in Taylor County handing out water and supplies and delivering meals to first responders since last Thursday.
Now it's creating a disaster relief fund and collecting tarps, cleaning supplies, baby items and toiletries for residents impacted by the hurricane.
"The individuals asking for help, they want ice. Ice is like gold. Gatorade is like gold there," UWBB CEO Berneice Cox said. "Many of them do not have their power on. A lot of them have had their homes destroyed."
People can drop off donations at the United Way of the Big Bend office on 7th Avenue in Tallahassee between 8:30 and 5:30 Monday through Friday.
This is a list of requested items and you can find a link to donate here :
To stay up to date on all the latest news as it develops, follow WCTV on Facebook and Twitter.
Have a news tip or see an error that needs correction? Write us here. Please include the article's headline in your message.
Keep up with all the biggest headlines on the WCTV News app. Click here to download it now.
Copyright 2023 WCTV. All rights reserved.