UPDATE: Guilty verdict for men accused of killing innocent bystander at Time Saver convenience store
Tallahassee Police believe gang rivalries caused the 2020 drive-by shooting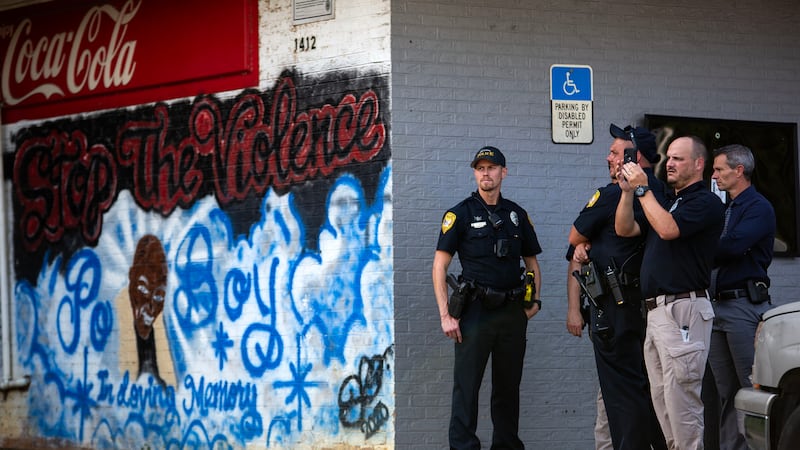 Published: Sep. 21, 2023 at 4:35 PM EDT
|
Updated: Sep. 21, 2023 at 8:24 PM EDT
TALLAHASSEE, Fla. (WCTV) - A jury has found two men guilty as charged for killing an innocent bystander in a shooting outside the Time Saver convenience store in 2020.
Jurors deliberated for nearly six hours Thursday before finding both 24-year-old Javon Peterson and 21-year-old Shawnnomarie Barr guilty of first degree murder and two counts of attempted murder.
Peterson was automatically sentenced to life in prison.
Barr, who was 17 at the time of the shooting, will be sentenced in December.
Peterson and Barr were on trial this week for a deadly drive-by shooting in which three people were shot outside the Alabama Street store on August 21, 2020.
Two of the men, who Tallahassee Police believe were targets in the shooting, survived the attack. But the third man, innocent bystander Centel Deshazier, 40, was killed.
The shooting was the result of a long-running feud between Northside and Southside gangs, according to TPD.
A third suspect, La'Darrius Campbell, entered a plea to accessory charges soon after the shootings, court records show.
To stay up to date on all the latest news as it develops, follow WCTV on Facebook and X (Twitter).
Have a news tip or see an error that needs correction? Write us here. Please include the article's headline in your message.
Keep up with all the biggest headlines on the WCTV News app. Click here to download it now.
Copyright 2023 WCTV. All rights reserved.