Something Good - WCSO joins 4-H Hay Bale Contest with new deputy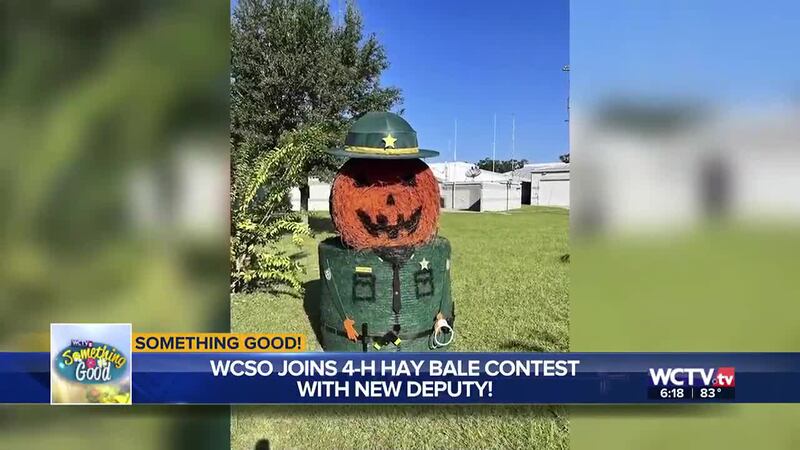 Published: Sep. 20, 2023 at 11:04 PM EDT
TALLAHASSEE, Fla. (WCTV) - As part of the Wakulla County 4-H's Hay Bale Contest, Sheriff Jared Miller would like to introduce everyone to WCSO's newest deputy. Meet Deputy O'Lantern, Jack O'Lantern!
This is just one of many design popping up around the county as fall gets closer!
To stay up to date on all the latest news as it develops, follow WCTV on Facebook and X (Twitter).
Have a news tip or see an error that needs correction? Write us here. Please include the article's headline in your message.
Keep up with all the biggest headlines on the WCTV News app. Click here to download it now.
Copyright 2023 WCTV. All rights reserved.