Evidence, witness lists will give glimpse into Charlie Adelson's upcoming murder trial
Adelson is set to stand trial October 23 for the murder of Dan Markel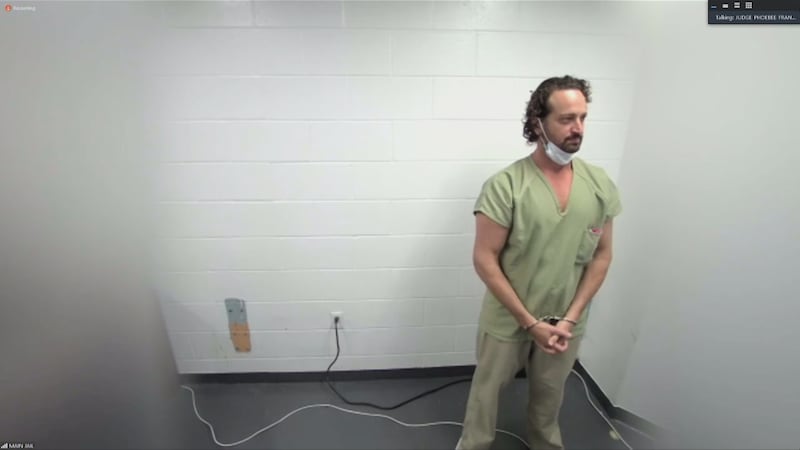 Published: Sep. 21, 2023 at 11:38 PM EDT
TALLAHASSEE, Fla. (WCTV) - The state has just filed its list of evidence against Charlie Adelson in advance of his murder trial.
Witness lists, evidence lists and pre-trial motions are all due Friday, September 22, as both the state and defense team get ready for Adelson's upcoming trial.
Adelson is accused of masterminding a murder-for-hire plot that resulted in the July 2014 murder of FSU Law Professor Dan Markel. Adelson is the brother of Markel's ex-wife, and prosecutors contend a custody battle over their children prompted the plot.
Prosecutors' evidence list filed Thursday includes:
A new judge, Circuit Judge Stephen Everett, was assigned to preside over the case last week, just five weeks before jury selection is scheduled to begin.
The Second Circuit Court Administrator says Circuit Judge Robert Wheeler, who has been presiding over the case since 2020, is now handling family law cases. She did not elaborate on the nature of the decision or the timing of it.
Three people are already serving time for Markel's murder, including triggerman Sigfredo Garcia and Adelson's ex-girlfriend, Katherine Magbanua. Both were found guilty at trial and sentenced to life in prison.
Magbanua was later listed as a "state witness" after an unusual post-conviction closed-door meeting with prosecutors.
Judge Everett has already signed off on orders to transport Magbanua from a state prison in Ocala back to Tallahassee in time for Adelson's trial. This follows a previous order from Judge Wheeler ordering the return of co-defendant Luis Rivera from a federal prison in Arizona. Both have been ordered to be in custody at the Leon County Jail no later than October 9.
Rivera opted for a plea deal years ago in exchange for his testimony against the others. Magbanua has twice testified in court and denied any involvement in the murder plot, so it's not clear yet what she will say if called to testify in Adelson's trial.
To stay up to date on all the latest news as it develops, follow WCTV on Facebook and X (Twitter).
Have a news tip or see an error that needs correction? Write us here. Please include the article's headline in your message.
Keep up with all the biggest headlines on the WCTV News app. Click here to download it now.
Copyright 2023 WCTV. All rights reserved.