Enjoy the weekend because changes are expected next week
Meteorologist Austin Lowe has the latest forecast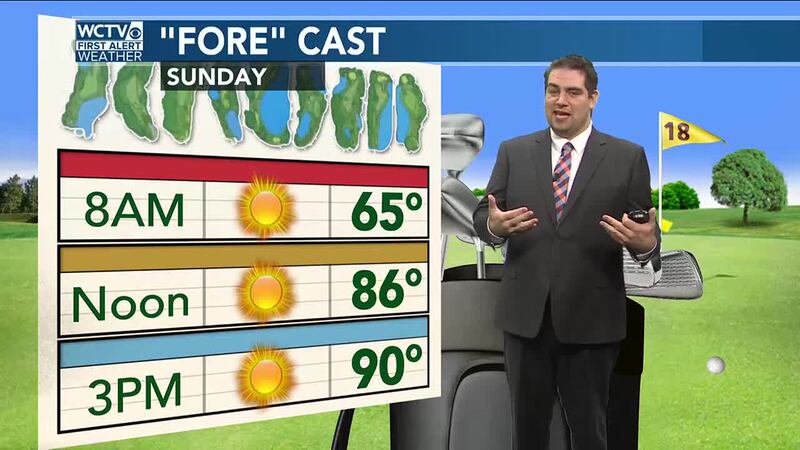 Published: Sep. 23, 2023 at 6:10 PM EDT
|
Updated: Sep. 23, 2023 at 11:59 PM EDT
TALLAHASSEE, Fla. (WCTV) - The first day of fall is here and it felt like it this morning, although still hot during the afternoon hours. Hope you can enjoy this beautiful weekend! Changes are expected this upcoming workweek.
Tonight: Clear, cool, and comfortable once again. Low temperatures in the low 60s.
Tomorrow: Sunny to end your weekend. The morning will once again start off cool, with highs a bit warmer in the low 90s by the afternoon. Probably not looking at much cloud cover once again.
Monday: Sunny to start, but clouds will increase throughout the day. The start of Monday will also be cool, but muggy air will slowly work back into the area throughout the day. High in the low 90s.
Tuesday – Thursday: Rain chances peak as gulf moisture returns. This means muggy air is also back to overnight lows in the 70s. Highs should remain in the mid to upper 80s, highs dependent on where the rain falls!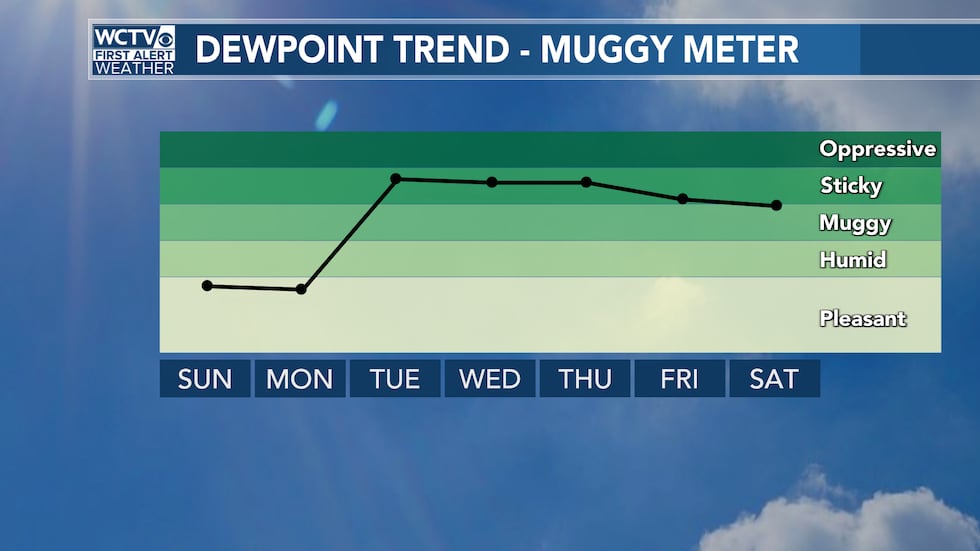 Friday: Still a few showers to linger into your Friday, coverage should be lower though. High in the mid-80s.
Tropics: Ophelia bringing impacts to the Mid-Atlantic today. Will become a remnant low by the end of the weekend. Tropical Storm Philippe (FEE-LEEP) has developed and is expected to stay out in the Atlantic. You can track both of these storms here. A tropical wave will come off the coast of Africa and may develop into something organized next week. Right now, only a 20% chance of developing.
To stay up to date on all the latest news as it develops, follow WCTV on Facebook and X (Twitter).
Have a news tip or see an error that needs correction? Write us here. Please include the article's headline in your message.
Keep up with all the biggest headlines on the WCTV News app. Click here to download it now.
Copyright 2023 WCTV. All rights reserved.