Football Friday Night's Play of the Week: Vote for your favorite play!
Choose your favorite play for the week of September 22. The poll closes Sunday at 7 p.m.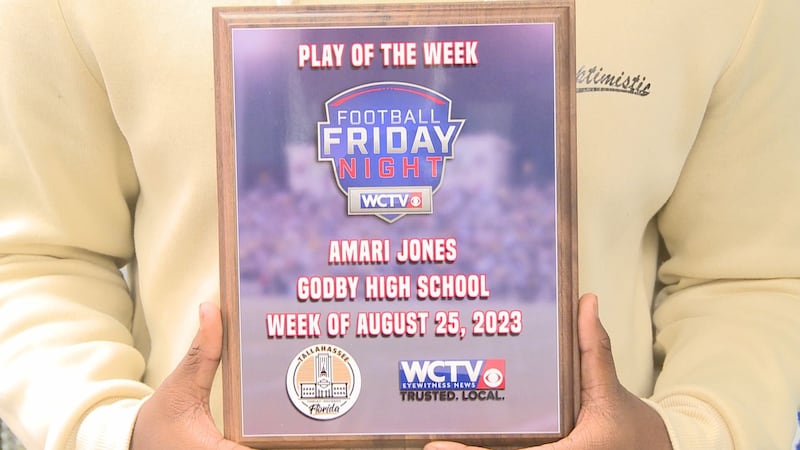 Updated: Sep. 22, 2023 at 11:45 PM EDT
TALLAHASSEE, Fla. (WCTV) - It's Football Friday Night, and we have the three latest nominees for our Play of the Week. Vote for favorite play in the poll below!
Check out last week's Play of the Week winner here.
To stay up to date on all the latest news as it develops, follow WCTV on Facebook and X (Twitter).
Have a news tip or see an error that needs correction? Write us here. Please include the article's headline in your message.
Keep up with all the biggest headlines on the WCTV News app. Click here to download it now.
Copyright 2023 WCTV. All rights reserved.