Donate to Hurricane Idalia relief efforts here
The storm made landfall as a Category 4 hurricane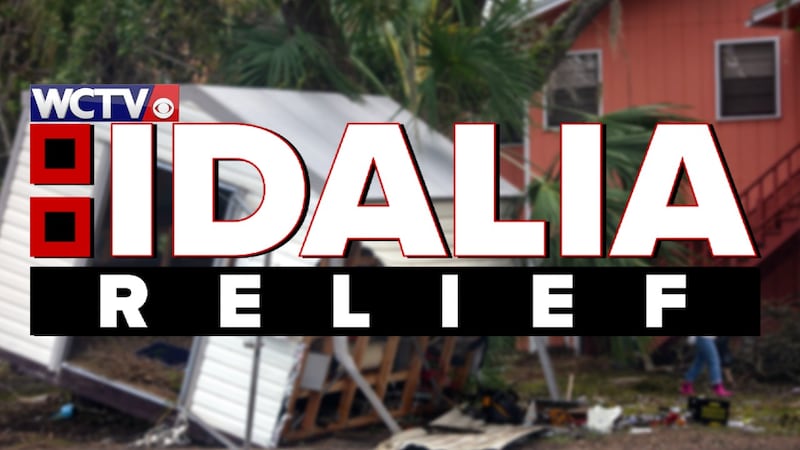 Published: Sep. 25, 2023 at 5:35 PM EDT
TALLAHASSEE, Fla. (WCTV) - In the wake of Hurricane Idalia, thousands across North Florida and South Georgia are fighting to get back on their feet.
The storm wiped out power, downed trees, ripped off roofs and damaged lives across the region. WCTV is teaming up with local charities to support recovery efforts.
The Salvation Army and Catholic Charities are two nonprofits working to provide aid to those affected by the hurricane. We invite you to join us in giving to these organizations.
To stay up to date on all the latest news as it develops, follow WCTV on Facebook and X (Twitter).
Have a news tip or see an error that needs correction? Write us here. Please include the article's headline in your message.
Keep up with all the biggest headlines on the WCTV News app. Click here to download it now.
Copyright 2023 WCTV. All rights reserved.