Body of Alabama man missing for 28 years likely found in Steinhatchee River
Published: Sep. 28, 2023 at 4:25 PM EDT
STEINHATCHEE, Fla- (WTVY) - The body of James Aaron Toole, who had been missing for 28 years, has likely been found in a Florida river.
Workers cleaning up following Hurricane Idalia discovered skeletal remains in a Chevrolet Cavalier with a 1995 Houston County license plate submerged in the Steinhatchee River about one hour west of Gainesville.
Toole, 72, was driving that model when he disappeared from his hometown of Pansey, Alabama, on May 15, 1995.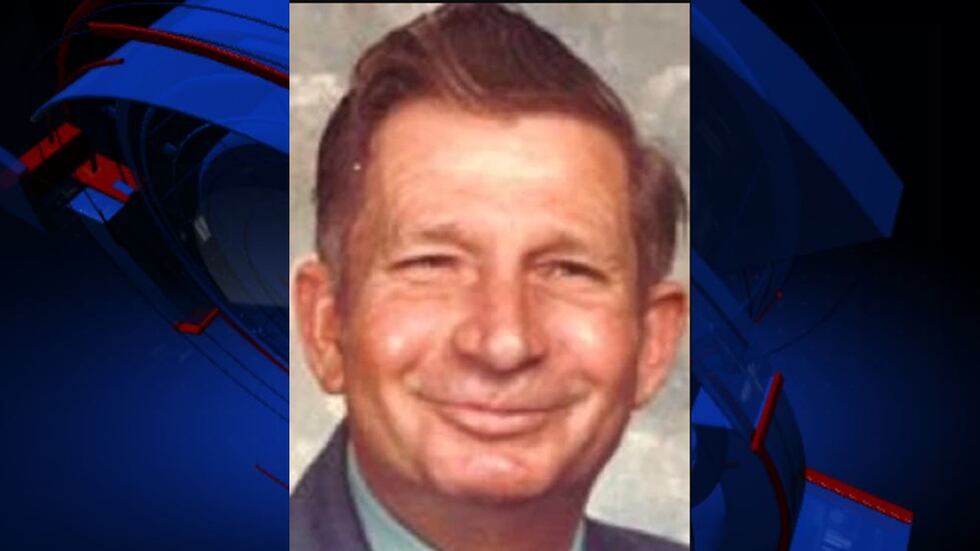 Houston County Sheriff Donald Valenza said a credit card and Sam's Club card bearing "Toole" were found inside the car. However, the sheriff said investigators must conduct further testing before positively identifying the body.
According to reports, Toole, known to friends as Aaron, told his family he planned to visit a sick relative in Florida but never arrived. Before leaving, he worked part of his shift at a rural store along Houston County Highway 75.
A Facebook page dedicated to locating Toole claims a person reported finding his wallet in 2020 in Bainbridge, GA.
However, Sheriff Valenza said he could not confirm that report. He told News4 that Toole's family has been notified.
WCJB contributed to this report.
To stay up to date on all the latest news as it develops, follow WCTV on Facebook and X (Twitter).
Have a news tip or see an error that needs correction? Write us here. Please include the article's headline in your message.
Keep up with all the biggest headlines on the WCTV News app. Click here to download it now.
Copyright 2023 WCTV. All rights reserved.