Tallahassee woman arrested on voter fraud charges
Marsha Ervin was accused of voting for the 2020 General Election and 2022 Primary Election while being a convicted felon.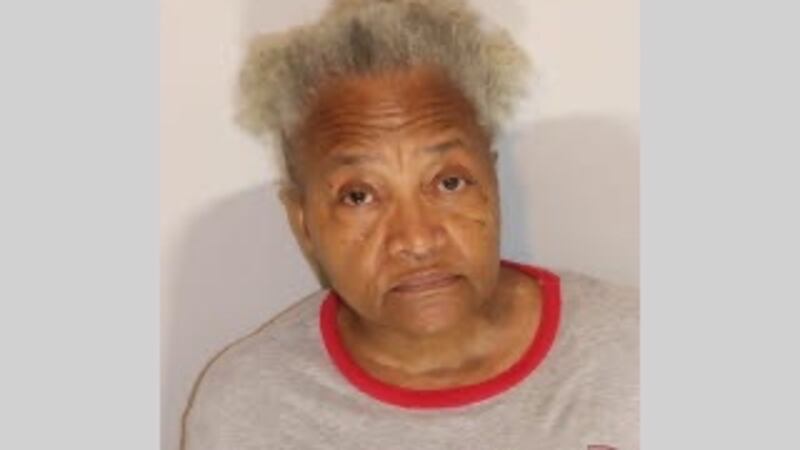 Published: Sep. 29, 2023 at 12:34 PM EDT
TALLAHASSEE, Fla. (WCTV) - A Tallahassee woman was arrested Friday on felony voter fraud charges after being accused of falsely claiming she was eligible to vote in Florida in 2020 and 2022 while being a convicted felon on probation, according to court records.
Marsha Ervin, 69, was arrested and charged with one count of submission of false voter registration information and two counts of voting as an unqualified elector, both third degree felony charges, according to court records.
Ervin was notified Oct. 6 2022 that the Florida Department of Law Enforcement was requested to conduct a criminal investigation due to the Florida Department of State Office of Election Crimes and Security providing FDLE with information that indicated she voted in the 2020 General Election, according to court documents.
According to court documents, Ervin advised to FDLE officials that she believed she was allowed to vote because she was allegedly told she could when she was released from prison. She also believed she could vote based on television news stories that indicated felons could vote, court records say.
"Ervin opined that she would not have voted if she believed it was against the law, because she had just got out of prison and had begun probation," court documents say.
On October 7, 2022, Ervin met with FDLE officials at her home, where she told them she wanted to consult an attorney about the matter and declined to provide a voluntary sworn-recorded statement, court records say. A church administrator was also present at the request of Ervin, according to court documents.
She also showed FDLE officials her unopened vote-by-mail ballot for the 2022 Primary Elections, according to court records.
On December 1 2022, FDLE officials requested all documents provided to and/or signed by Ervin while in prison, according to the affidavit, and upon her release from prison in 2018.
Documents revealed that Ervin was not provided any information by the Department of Corrections that indicated she could and/or could not vote based on her felony conviction, court records say.
Back in October 2016, Ervin was convicted and found guilty for a second-degree felony offense, according to court documents, and signed a Plea and Acknowledgement of Rights form that stated, "I understand that a plea to a felony causes me to lose certain rights, including the right to vote and possess firearms."
She did not complete all terms of her sentence, which indicated that she was not eligible to register to vote nor vote, according to court records. She was released in November 2018 on probation which is scheduled to terminate on Nov. 27, 2023, court records say.
September 29 2020, Ervin completed a voter registration application for the 2020 General Election, according to court records, which included her affirming that she was a U.S. citizen who met the eligibility requirements of the state, the information she provided was true to the best of her knowledge, and that if any false information was provided, she could be fined or imprisoned.
The Leon County Supervisor of Elections received Ervin's application the next day and she was mailed a voter information card the following month on Oct. 7, court records say. Ervin willingly voted in-person on Oct. 19, according to court records.
Court records also revealed that Ervin willfully voted by mail for the 2022 Primary Election. She signed the mail-in ballot return envelope Aug.13, which also required her to sign an oath, court records say. The oath read: "I understand that if I commit or attempt to commit any fraud in connection with voting, I can be convicted of a felony of the third degree...," according to court records.
Ervin has a bail set for $1,000 per count, court documents show.
To stay up to date on all the latest news as it develops, follow WCTV on Facebook and X (Twitter).
Have a news tip or see an error that needs correction? Write us here. Please include the article's headline in your message.
Keep up with all the biggest headlines on the WCTV News app. Click here to download it now.
Copyright 2023 WCTV. All rights reserved.