Donna Adelson's arrest papers detail suicide, 'getting things in order' and plan to flee following son Charlie's murder conviction
"The compass has moved in the right direction to get some justice for our family," the Markel family said
Published: Nov. 14, 2023 at 1:10 PM EST
|
Updated: Nov. 14, 2023 at 11:40 PM EST
TALLAHASSEE, Fla. (WCTV) - Recently filed court documents provided new details regarding Donna Adelson's alleged involvement in her former son-in-law Dan Markel's 2014 killing, which included suicide, "getting things in order," and a plan to flee.
According to the documents WCTV obtained, "Donna discusses plans for a suicide, but also discusses plans to flee to a non-extradition country. Donna Sue Adelson has considerable financial resources to accomplish this."
The new details come after Donna was arrested Monday night by the FBI at a South Florida airport while in the process of boarding a one way flight to Vietnam with her husband, Harvey Adelson.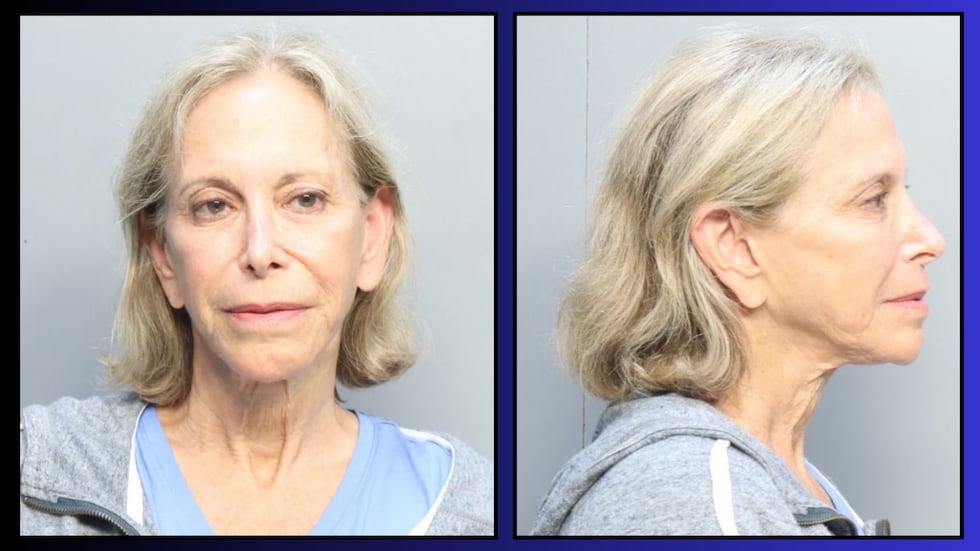 The Adelson parents booked flights a day after their son, Charlie Adelson, was convicted in the murder-for-hire trial of Dan Markel, per court documents.
Donna and Harvey Adelson were to depart from Miami Monday night to Vietnam Wednesday night, with a stop in Dubai, the affidavit read.
State Attorney Jack Campbell said Donna's attempt to leave the country forced him and his colleagues to move fast.
"When I woke up Monday morning, I did not make expect to make that decision that day," Campbell told reporters Tuesday. "Not only were they leaving the country, but I have reason to believe that I might not be able to easily, if ever, gain their appearance in court in the future."
Watch the state attorney's full interview with WCTV on Donna Adelson's arrest here:
The recent court documents also detailed multiple calls between Donna and Charlie Adelson after his guilty verdict. "Jail calls from after Charles Adelson's guilty verdict include multiple calls in which Donna Sue Adelson is telling Charles Adelson that she is getting things in order, creating trusts, and making sure her grandchildren are taken care of," per the documents.
Donna faces murder, conspiracy, and solicitation charges, the same charges her son was convicted of last week.
She was booked into the Turner Guilford Knight Correctional Center Monday at 10:08 p.m. on an out-of-county warrant, according to the Miami-Dade Corrections and Rehabilitation Center inmate search.
Her case will be convened by a grand jury, according to Campbell. Campbell said he expects the case will go to trial. When asked whether Charlie might testify against his mother, Campbell said he wasn't counting on that but was open to the possibility.
"If he indicates that he wants to cooperate and testify and tell us what he did, I'd love to hear it," he said. "I'd love to hear anybody who has knowledge about this tell me exactly what happened and how it happened."
In a statement to WCTV Tuesday, the Markel family said:
"It has been more than 9 years since Dan was brutally murdered. It has taken tremendous effort to get to this point. The compass has moved in the right direction to get some justice for our family. We are thankful for the support we have received from the Tallahassee community and around the world."
Read the full arrest warrants and affidavit below:
To stay up to date on all the latest news as it develops, follow WCTV on Facebook and X (Twitter).
Have a news tip or see an error that needs correction? Write us here. Please include the article's headline in your message.
Keep up with all the biggest headlines on the WCTV News app. Click here to download it now.
Copyright 2023 WCTV. All rights reserved.