Seminoles stay at four in latest CFP rankings, Georgia moves to first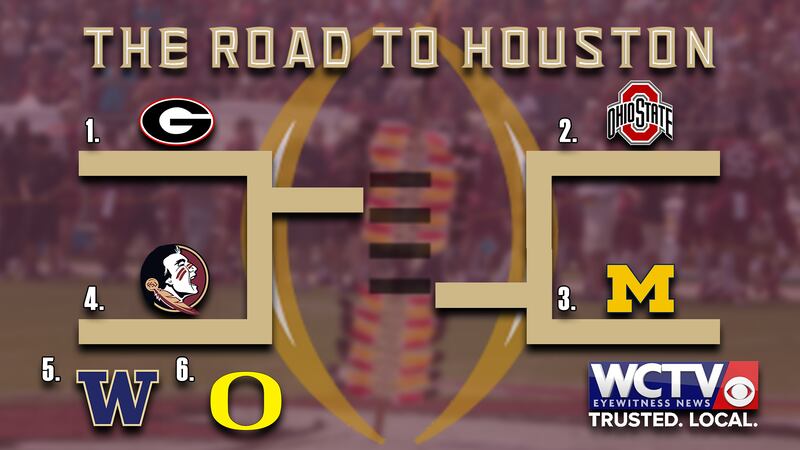 Published: Nov. 14, 2023 at 9:36 PM EST
TALLAHASSEE, Fla. (WCTV) - The reigning back-to-back champion Georgia Bulldogs are the new number one team in the land while the 10-0 Florida State Seminoles remain at fourth in the latest College Football Playoff rankings.
The Dawgs overtake Ohio State for the top spot after a convincing 52-17 victory at home against Ole Miss over the weekend. The Buckeyes have slid to second after defeating Michigan State 38-3 in Columbus.
After the shakeup at the top, numbers three through six remain the same with Michigan, FSU, Washington and Oregon remaining where they've been for the last two weeks.
The 'Noles play their final home game of the season on Saturday welcoming in FCS foe North Alabama.
To stay up to date on all the latest news as it develops, follow WCTV on Facebook and X (Twitter).
Have a news tip or see an error that needs correction? Write us here. Please include the article's headline in your message.
Keep up with all the biggest headlines on the WCTV News app. Click here to download it now.
Copyright 2023 WCTV. All rights reserved.