Thomasville's police chief to retire
Police Chief John Letteney's last day is set for January 12, 2024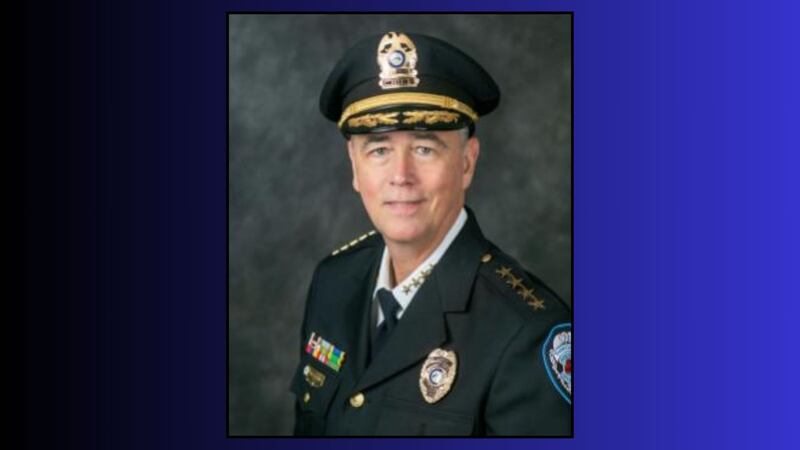 Published: Nov. 15, 2023 at 1:11 PM EST
THOMASVILLE, Ga. (WCTV) - Thomasville Police Chief John Letteney has announced his retirement, according to the city of Thomasville.
The police chief, who began his career with Thomasville Police Department in 2021, made the announcement Monday.
Letteney's last day as police chief is set for January 12, 2024, per the city.
While leaving the City of Thomasville is bittersweet, Letteney said he looks forward to working with staff for a smooth transition, according to the city's press release.
"I have always believed that the best way for change such as this to occur is when there is an overlap between the outgoing and incoming leadership to help ease the transition," he said. " I am confident that we are in a good place for this transition, and I look forward to assisting both the department and the new chief in any way possible."
Before joining TPD in 2021, Letteney served as Chief of Police in North Carolina. He also held several leadership positions with the International Association of Chiefs of Police, serving as president for 2023, according to the city.
Carson said Letteney has been an outstanding leader for TPD. "While we will miss John and the leadership he provides, we wish him well as he enters retirement, and we thank him for his service to the citizens of Thomasville," said Carson.
Thomasville City Manager Alan Carson said that the search for TPD's new Chief is already underway, utilizing the same process implemented in 2020 when Chief Troy Rich retired, according to the city.
Interviews with final candidates are expected to be completed by early December, according to Carson.
To stay up to date on all the latest news as it develops, follow WCTV on Facebook and X (Twitter).
Have a news tip or see an error that needs correction? Write us here. Please include the article's headline in your message.
Keep up with all the biggest headlines on the WCTV News app. Click here to download it now.
Copyright 2023 WCTV. All rights reserved.