Power Forward guest speakers revealed as organizers prepare for 10th year
Tallahassee's business community will jump in with the 'sharks' at the 2024 Power Forward Speaker Series.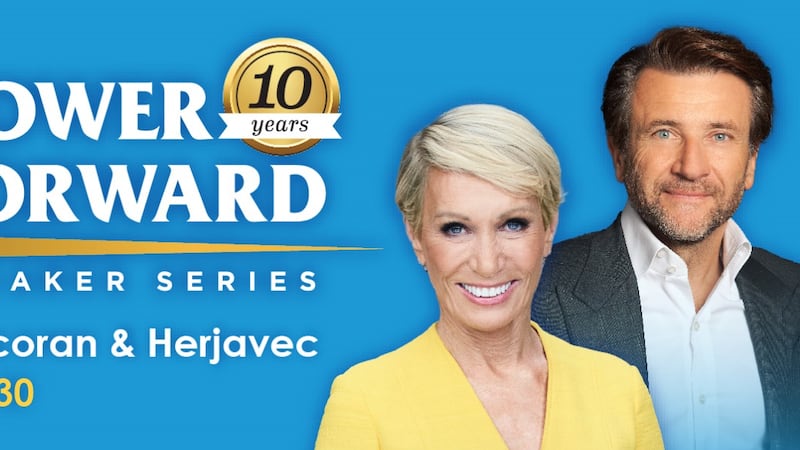 Published: Nov. 16, 2023 at 6:14 PM EST
TALLAHASSEE, Fla. (WCTV) - First Commerce Credit Union has announced its 2024 Power Forward speakers, Shark Tank hosts Robert Herjavec and Barbara Corcoran.
The event is harnessing some extra star power as FCCU prepares to celebrate 10 years of inspiring local leaders and business owners in the capital city. It won't be Corcoran's first time in Tallahassee. She spoke at the 2013 Power Forward event.
For the 10th anniversary, organizers hinted that the 'sharks' might even get to hear pitches from local entrepreneurs.
First Commerce Credit Union COO Kim Howes spoke with WCTV about what goes into planning the series, and what it takes to track down the perfect speaker.
"It's really identifying well known, really wildly successful entrepreneurs and bringing them right here to Tallahassee," Howes said. "Many of our small business owners can't get away to conferences and to see these national speakers and so in true first commerce spirit we like to make it easy and bring them right here."
Power Forward is set for January 30, 2024 from 3-5 p.m. at FSU's Ruby Diamond Concert Hall. Early bird tickets start at $15, and student tickets are $10.
You can find more information at this link.
To stay up to date on all the latest news as it develops, follow WCTV on Facebook and X (Twitter).
Have a news tip or see an error that needs correction? Write us here. Please include the article's headline in your message.
Keep up with all the biggest headlines on the WCTV News app. Click here to download it now.
Copyright 2023 WCTV. All rights reserved.