A few more sunny days before showers return early next week
Meteorologist Austin Lowe has the latest forecast
Published: Nov. 18, 2023 at 7:34 PM EST
|
Updated: Nov. 18, 2023 at 11:34 PM EST
TALLAHASSEE, Fla. (WCTV) - The sun has returned! A beautiful weekend after much-needed rain fell last week. We are in for a few nice days before wet weather makes a return to the forecast. While the rain was nice, Tallahassee remains in a rainfall deficient of around 1.00″ for the month and over 6.5 inches for the year. Download the WCTV First Alert Weather App for a breakdown of those numbers and the current drought information.
Weather Headlines:
A nice finish to the weekend
Wet weather returns next week
Thanksgiving trending cool and dry
Tonight: Cool and clear
High pressure is on the way, which means clear skies and relatively light winds. Low temperatures will fall into the low 50s and upper 40s tonight, back to the nights where we can crack open the windows and let some fresh air in.
Tomorrow: The "sun" in Sunday
Whether the plan is Golfing or staying at home watching the NFL, it will be a beautiful day to cap off the weekend. Highs near 80 with abundant sunshine and light winds.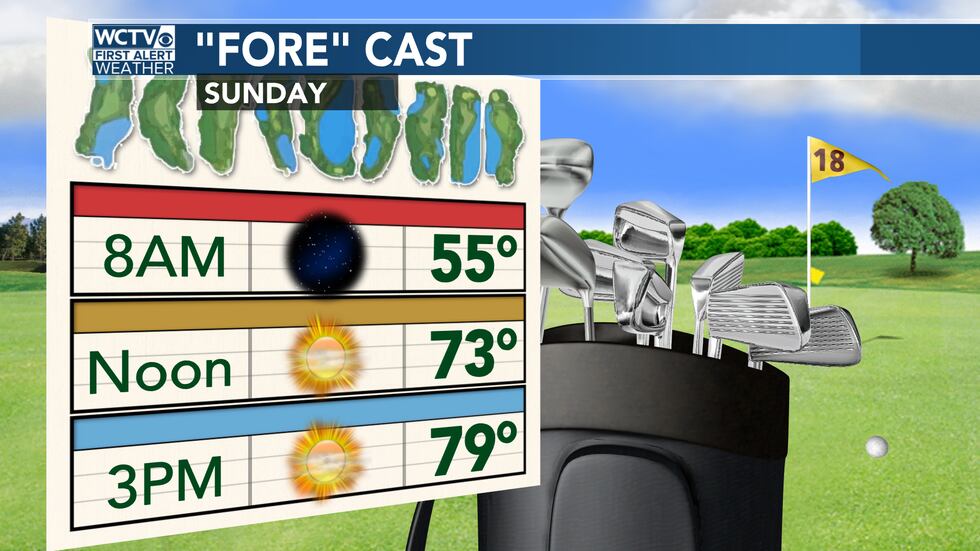 Next Week: Ups and downs
Monday will be nice with mostly sunny skies and a high temperature near 80.
Now, if you are traveling to neighboring states like Louisiana or Mississippi, a severe risk is out there for Monday. Right now, the Storm Prediction Center has highlighted this area for a level 2/5 or a slight risk for damaging winds and isolated tornadoes.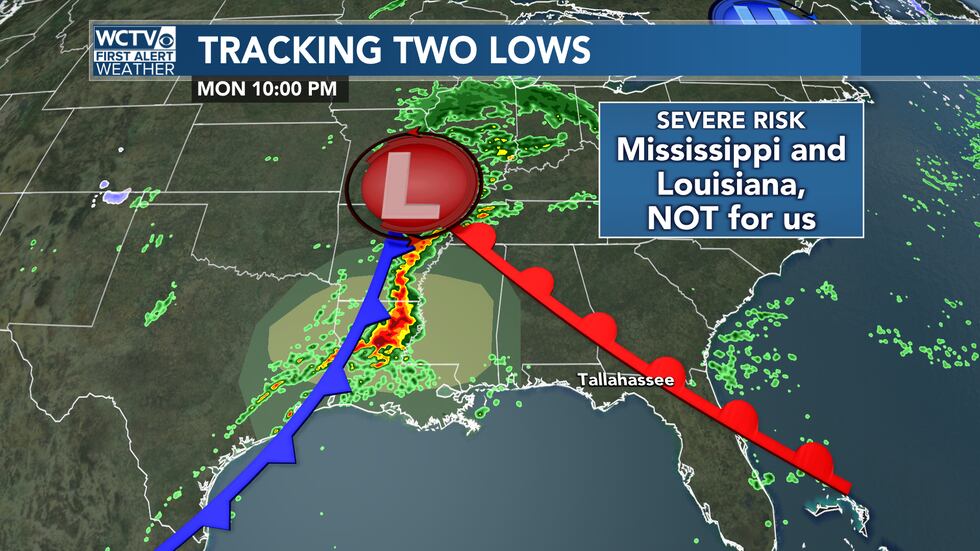 That same cold front will advance toward the Big Bend and South Georgia Tuesday, though I am not concerned about severe weather as of now. If you have any outdoor errands to run before Thanksgiving, both Tuesday and Wednesday will require a rain jacket. While rain is not expected all day Tuesday and Wednesday, there will be periods of showers and possibly a thunderstorm. Make sure you have the WCTV Weather App to give you lighting and heavy rain alerts as you are out and about.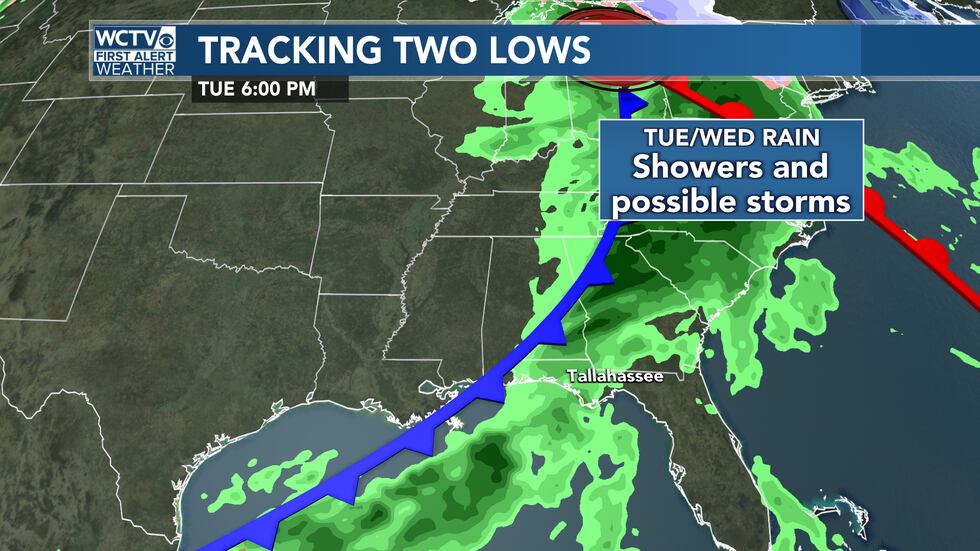 Thanksgiving is looking dry for now with high temperatures cool in the 60s. Black Friday is a toss-up right now. Long range data is split between rain and no rain for the day after Thanksgiving. Right now, I would plan to have the rain jacket, as I have raised rain chances to 40%. That being said, this is a very complicated weather setup that even a small shift could drastically change the forecast, so make sure to stay updated with the WCTV weather team as the forecast gets a bit clearer.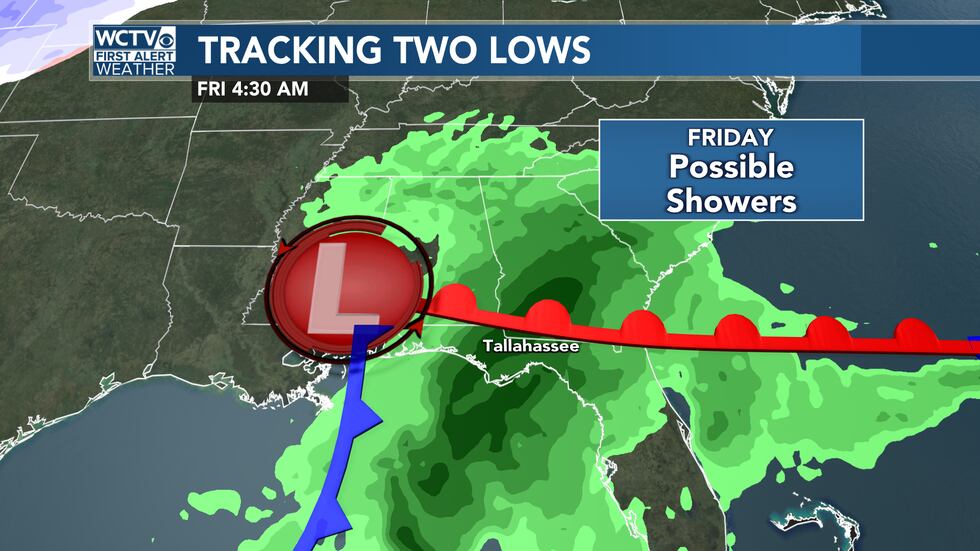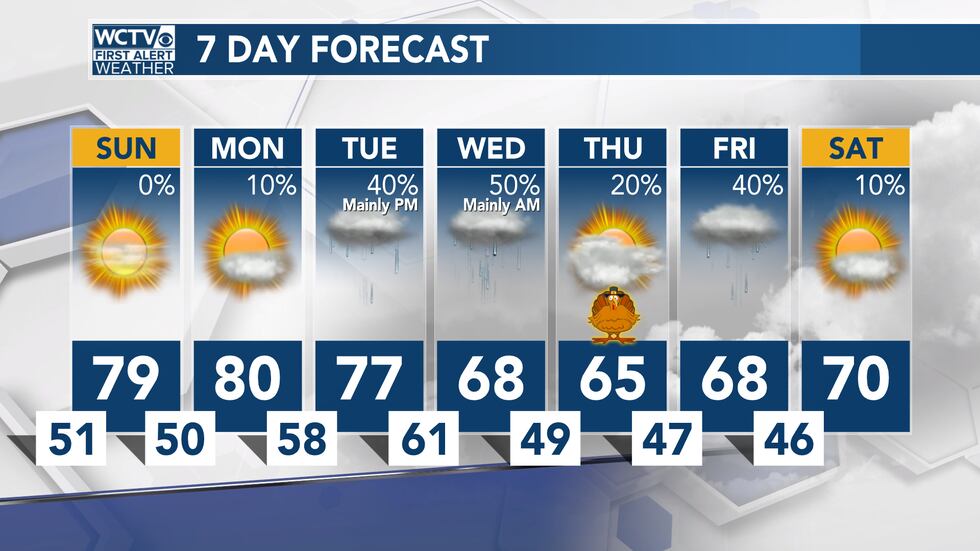 Tropics: Nearing the end
Potential tropical cyclone 22 is no more and did not become Vince. The 2023 hurricane season is over and was active with 20 named storms, 7 hurricanes, and 3 major hurricanes. We will break down the final numbers on the first of December once the season officially ends.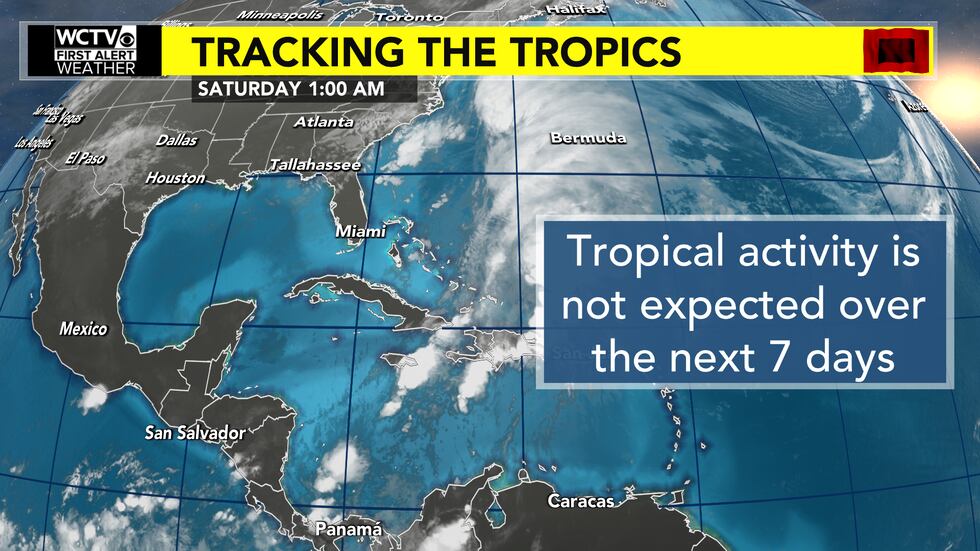 To stay up to date on all the latest news as it develops, follow WCTV on Facebook and X (Twitter).
Have a news tip or see an error that needs correction? Write us here. Please include the article's headline in your message.
Keep up with all the biggest headlines on the WCTV News app. Click here to download it now.
Copyright 2023 WCTV. All rights reserved.