Tallahassee Fire Department rescues dog from house fire
The house fire initially stemmed from a vehicle fire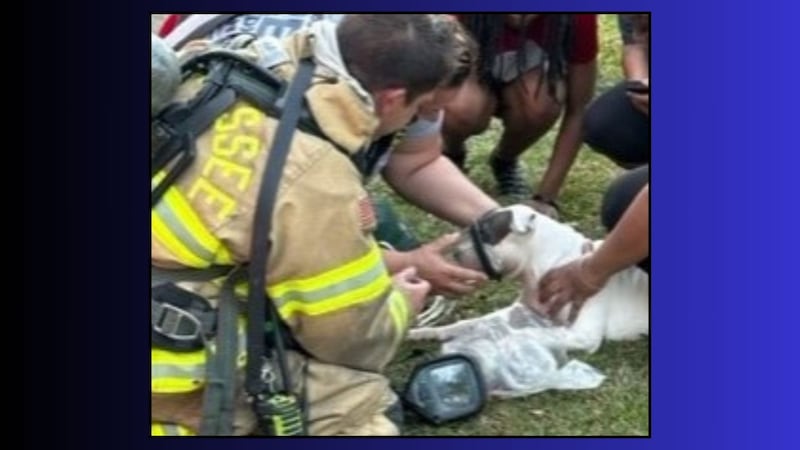 Published: Nov. 20, 2023 at 11:22 AM EST
TALLAHASSEE, Fla. (WCTV) - One dog was rescued from a house fire on Sunday.
Around 4:42 on Sunday, the Tallahassee Fire Department responded to a possible structure fire in the 800 block of Cochran Drive.
Initially, according to TFD, the call came in as a vehicle fire located under a carport that had spread to a single-story home.
TFD crews immediately began to extinguish the fire, per TFD, before searching the home and rescuing a dog that was located in the home. Oxygen was also provided to the dog.
No injuries were reported on scene and no other occupants were found in the home.
The Tallahassee Police Department, City of Tallahassee Utilities and the Red Cross assisted TFD.
To stay up to date on all the latest news as it develops, follow WCTV on Facebook and X (Twitter).
Have a news tip or see an error that needs correction? Write us here. Please include the article's headline in your message.
Keep up with all the biggest headlines on the WCTV News app. Click here to download it now.
Copyright 2023 WCTV. All rights reserved.