Donna Adelson brought back to Tallahassee to face charges in murder for hire plot
She is accused of conspiring with her son Charlie Adelson to murder her former son-in-law, Dan Markel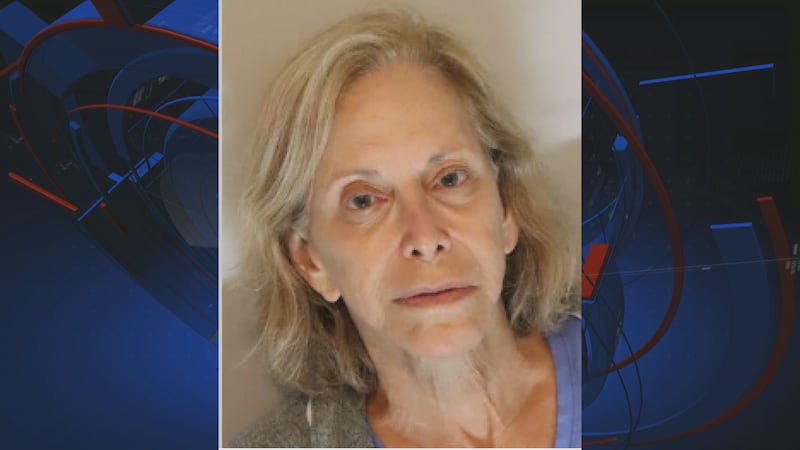 Published: Nov. 21, 2023 at 4:01 AM EST
TALLAHASSEE, Fla. (WCTV) - Donna Adelson was transported Monday from Miami to Tallahassee to face charges in the murder of her former son-in-law Dan Markel.
LCSO records show Donna Adelson was booked into the Leon County Jail at 1:33 a.m. Tuesday with a first appearance set for Tuesday morning.
The FBI arrested the 73-year-old South Floridian Monday, Nov. 13, as she attempted to board a flight to Vietnam at Miami International Airport.
Donna Adelson had been held at Miami-Dade's Turner Guilford Knight Correctional Center since her arrest.
Adelson is charged with first-degree murder, solicitation to commit first-degree murder and conspiracy to commit first-degree murder. Her arrest came one week after her son, Charlie Adelson, was found guilty of the same three charges in the murder-for-hire of Markel.
She is accused of planning the killing of Markel, who was fatally shot in his Betton Hills garage in 2014.
An arrest affidavit obtained by WCTV last week details conversations between Adelson and her son after his conviction. The conversations referenced thoughts of suicide and fleeing the country, according to the court documents.
The Miami woman was arrested at a South Florida airport last week after she and her husband booked one-way tickets to Vietnam, according to State Attorney Jack Campbell. Harvey Adelson was not arrested.
"When we found out they bought tickets to Vietnam, we talked with our law enforcement partners and found out how difficult it would be to bring her back," said Campbell. "So this definitely sped up our timeline."
To stay up to date on all the latest news as it develops, follow WCTV on Facebook and X (Twitter).
Have a news tip or see an error that needs correction? Write us here. Please include the article's headline in your message.
Keep up with all the biggest headlines on the WCTV News app. Click here to download it now.
Copyright 2023 WCTV. All rights reserved.