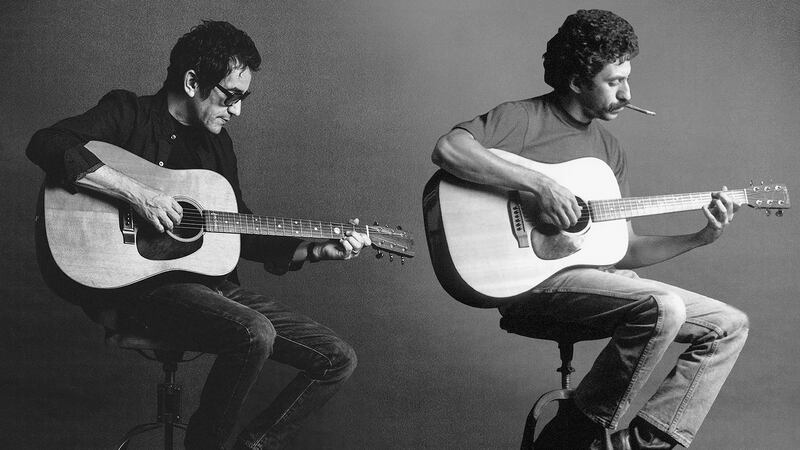 Published: Aug. 28, 2018 at 2:05 PM EDT
For the first time ever, A.J. Croce will be coming to Tallahassee on September 27 for his Croce Plays Croce tour, creating a memorable concert experience that celebrates both his own music and that of his father, the late troubadour Jim Croce. The Nashville-based singer/songwriter who has charted 17 Top 20 singles in his own right, will play a selection of his own tunes alongside his father's songs, including the vintage folk, blues, R&B and early rock 'n' roll numbers that inspired them both.
A.J. was only two years old when his father died in a tragic airplane crash in 1973, so he didn't know his father's music firsthand. Instead, "I came to love it in the same way everyone else did," he explained, "by listening to the albums."
While he describes his father's music as "part of me, part of my life," A.J. never really performed those songs live. As a piano player, his interests tended to favor the blues and jazz-rooted music of musicians like Ray Charles and Allen Toussaint.
A few years ago, however, A.J. was digitizing some of his father's old tapes and came across a cassette filled with covers of old blues and folk tunes by the likes of Fats Waller, Bessie Smith and Pink Anderson. It was a revelation to him. "He was playing stuff I played myself," A.J. revealed. As he started to learn his father's tunes, A.J. had to do it "the old fashion way, by listening to the recordings" because there were no chord books of Jim Croce music.
Don't miss your opportunity to hear such timeless classics as "Operator," "You Don't Mess Around with Jim," "Workin' At the Car Wash Blues," "Rapid Roy (The Stock Car Boy), "One Less Set of Footsteps," "Lovers Cross," and "Box #10."
This performance, supported by WCTV, will be held at Opperman Music Hall at 7:30 p.m. Tickets are $45. Get your tickets at
. or call 850.644.6500.