6 shootings, 8 victims in 48-hour period in Tallahassee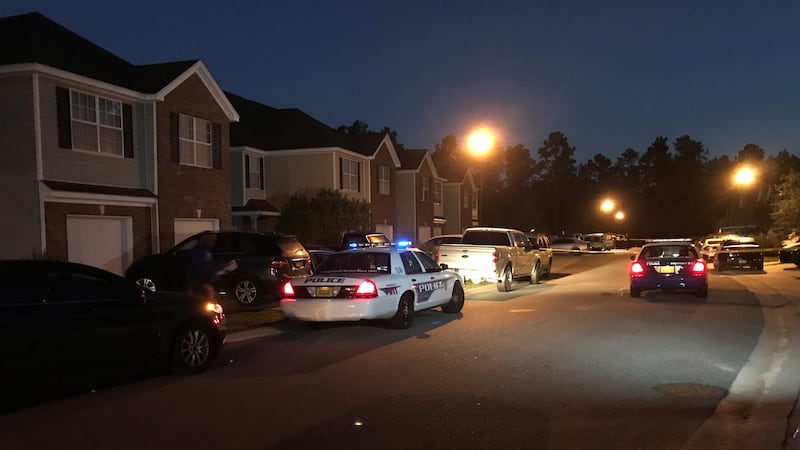 Published: Oct. 16, 2017 at 6:58 PM EDT
By: Lanetra Bennett | WCTV Eyewitness News
October 16, 2017
TALLAHASSEE, Fla. (WCTV) -- There were six shootings in Tallahassee over the weekend.
As a result, one person is dead and seven others are injured.
1500 Block Crescent Hills Drive - 1:58 a.m., Friday (1 victim, dead)
2600 Block North Monroe Street - 2:00 a.m., Friday (1 victim, non-life threatening injuries)
Copeland Street & Georgia Street - 4:00 a.m., Saturday (1 victim, critical injuries)
2600 Saxon Street - 11:08 p.m., Saturday (1 victim, critical injuries)
200 Block Juniper Drive- 3:02 a.m., Sunday (2 victims, both hospitalized for treatment)
4000 Block Hal's Circle - 4:50 a.m., Sunday (2 victims, 1 critical and 1 non-life threatening)
Kacey Scott says one of the shootings happened near his house on Saxon Street.
"It was one of my friends. His name is EJ," said Scott.
Scott says EJ was outside when he heard the gunshots around 11 p.m. Saturday.
"I came outside. That's when I seen one of my other friends coming inside. Then, the young ladies that EJ was with, I guess they drove him up the street and he got picked up with the ambulance," Scott said.
Scott said he wasn't sure how EJ is doing. But, he says he hopes his friend will get out of the hospital soon.
Harrell Hardwick was in the area one of the shootings on Copeland Street, near Georgia Street.
"It sounded like an automatic (gun). It went, 'pop, pop, pop, pop, pop,'" Hardwick said.
Hardwick said he was sitting in his truck on Copeland Street around 4:00 a.m. Saturday morning.
"I didn't hear anybody arguing or anything," he said. "After the shots, I realized I wasn't hit. I saw several police cars coming out here. Then I left the area."
Chiara Gomez said the recent crime is frightening.
"I run to my door at night. I will park the car and I will get the children together right next to me and will literally run to our front door," Gomez said.
"No one should have to live like that. No one should have to be looking behind them every single time you come home at night," said Gomez.
"I'm just tired of hearing about all this crime in Tallahassee," said Vera Mae Morrison, a local resident.
Morrison said her son has offered to move her out of town. "I hope the crime would stop in Tallahassee. It's gotten terrible here. I hate to leave the house," she said.
Police identified the man killed in the Crescent Hills Drive shooting early Friday as 28-year-old Alfred Akeem Johnson. Authorities have not released the identities of the seven other victims who were injured over the weekend.
Investigators are asking anyone with information about these cases to call (850) 891-4200, or to remain anonymous, call CrimeStoppers at (850) 574-TIPS.