Civil Rights legend recalls time in old Leon County jail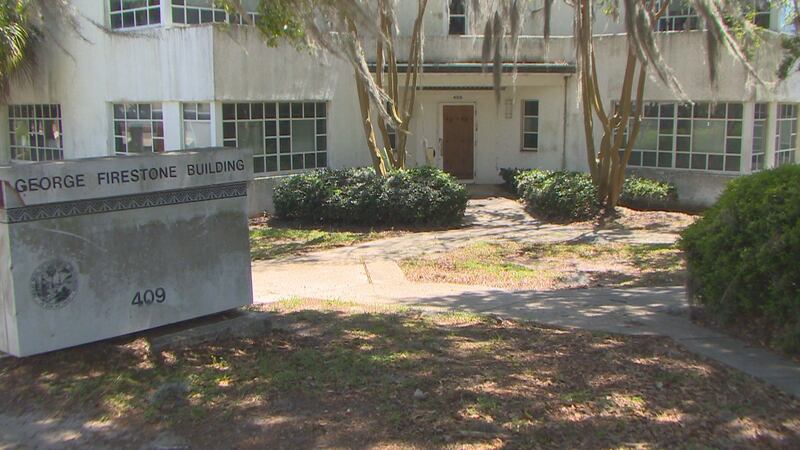 Published: Apr. 14, 2017 at 7:10 PM EDT
April 13, 2017
TALLAHASSEE, Fla. (WCTV)—It was the starting place of a national movement.
It's now a vacant building. Crumbling walls, dirty windows and boarded up doors. But for years, it was something much more.
"Many times we've lived there," said Priscilla Stephens Kruize.
The 78-year-old is talking about the old Leon County jail, now known as the Firestone Building, located on Gaines Street in downtown Tallahassee. The site was sold by the Tallahassee Leon County Community Redevelopment Agency to North American Properties for redevelopment.
Plans include a hotel, retail space and more.
Kruize didn't quite live there. Rather, she was jailed there, numerous times.
"They would arrest us for any reason, because sometimes we were not even trying to do anything," she said.
Her first and longest stint there was for 49 days in the 1960's.
Kruize- then known as Priscilla Stephens- along with her sister Patricia Stephens and other FAMU students were arrested after trying to integrate at a Tallahassee counter. Many of the students chose jail time over paying a fine. It was the first "jail-in" in the country, and led to a national movement.
"Nobody did civil rights like my sister and I did," she said. Her sister Patricia is known for writing the famous letter, the Letter from the Leon County Jail.
Kruize recalled Pastors visiting them every day during those 49 days. She also said, she never showered once. She said she was held there so many different times, that she can't even count; some of those times, there wasn't even bedding.
But, it was an important time.
"We just believed that we were doing the right thing. We were doing the right thing," she said.
Despite being kicked in the stomach by police and threatened with jail and fines, she said she was never fearful. However many of the efforts of Kruize and the others involved in that first jail-in, are lost to some today. Kruize was particularly bothered that their jail-in is not even acknowledged at the National Museum of African American History and Cultural in Washington, D.C.
"All our lives we wanted to make a difference, and they don't even know we're there," she said.
But, local activists don't want it to be lost.
"I think that it's so important that we know the history of not only this building, but other buildings that we still have left in this community that can tell that story of the not so pleasant past," said Delaitre Hollinger, Executive Director of the National Association for the Preservation of African-American History and Culture. "So that we can move into the future and understand what's going on now."
Residents are organizing to try and find ways to help preserve the history of the building.
Suggested ways the group would like to see the site honored include a memorial wall for those killed, murals, maintaining the art-deco style, a historical marker, and playing off the history to make it a tourist attraction. They hope to offer these ideas up to the CRA and the developer.
The developer does plan to honor the history of the building in some form.
Shawn McIntyre with NAP released this statement to Eyewitness News:
"We have done extensive research and understand the history behind all three of the historic structures on this site, and we are in the process of forming a historical user group to help determine the best way to honor it- regardless of what we're able to preserve structurally. Right now, we are continuing to work to understand the economic and logistical considerations that'll determine the feasibility of preserving these structures."
The company is also looking to hold public information sessions in the coming months. However, at this point the company is still in the "due diligence" period of the sale.
Residents looking to "Save the Firestone" are planning to hold another meeting Thursday at 6 p.m. at the LeRoy Collins Library.
More information on the project can be found online at CascadesProject.com