Culture of convenience: How technology is changing the way people order food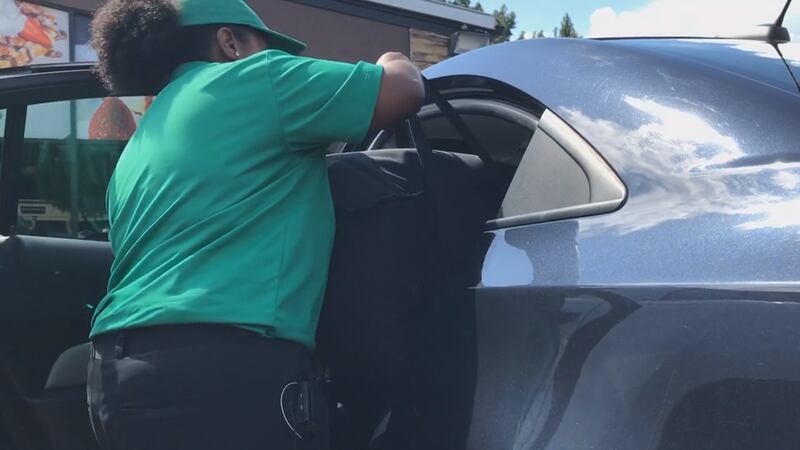 Published: Oct. 4, 2018 at 3:50 PM EDT
By: Alicia Turner | WCTV Eyewitness News
October 4, 2018
TALLAHASSEE, Fla. (WCTV) -- In 2016, pizza was the most-delivered food in the United States. But, that may be changing thanks to the growing number of companies offering options beyond cheese and pepperoni.
At least half a dozen businesses offer to bring food from any restaurant right to your door, like Bite Squad.
"Smoothies to donuts to pizza to hibachi to sushi. It's a little bit of everything," explains Kamitris Doresy, a food delivery driver.
Drivers like Dorsey are more in demand than ever. Studies show over the next 10 years, the number of people eating restaurant food at home will grow by 20 percent.
"It's not a bad service," said Taylor Jennings.
"I can see the point, sometimes it's just easier," added Christopher DeVore.
"There is a tendency to really target millennials," explained Florida State Sociology professor Shantel Buggs, who says while food deliveries are a trend, it's nothing new.
"Historically, we've spent hundreds of years of some sort of technological advancement being able to provide us with some kind of service faster or easier," Dr. Buggs said.
Using food delivery services is just as easy as you think; customers are able to login to the app, pick the restaurant and food and, within minutes, a driver has turn-by-turn instructions to drop it off.
But, that convince also comes with a price tag.
"I paid over double than what my food should have cost me," Jennings said.
Some argue the cost extends beyond what you pay for the food.
"People believe that they should be instantly gratified, whatever they want should be at their fingertips at any point in time, so there's a lack of patience and that bleeds over into other places," said DeVore.
"Easiness does not mean laziness," Dr. Buggs was quick to point out. "But, it can prevent us from developing important aspects of our personality."
Dr. Buggs says where technology and needs collide, there can be a negative impact. But, it's all in how you use it.