Data breach could affect Tallahassee utility customers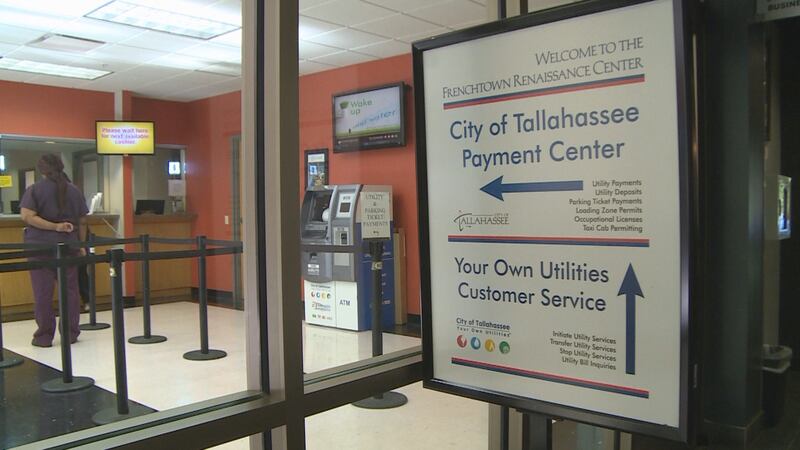 Published: Dec. 28, 2017 at 3:43 PM EST
By: Mariel Carbone | WCTV Eyewitness News
December 28, 2017
TALLAHASSEE, Fla. (WCTV) --- A data breach by an outside vendor could potentially affect some Tallahassee utility customers.
TIO Networks, a company used by the City of Tallahassee to help utility customers pay their bills at remote locations, may have suffered from a breach earlier this year. The company suspended all operations in November and an investigation showed evidence of unauthorized access to the network.
In a letter to those potentially affected, the company stated "We have no proof, however, that your data was accessed, acquired or misused." City utility customers who may have been affected were notified by TIO last week.
"For the vast majority of city utility customers, they would be unaffected," said Jim Cooke, Treasurer Clerk for the City of Tallahassee. "Unless a customers received a letter directly from TIO Networks, then they don't have anything to be worried about."
Cooke said less than ten percent of utility customers actually used remote locations to pay their bills. Those remote locations are not currently accepting payments.
"These would be persons who made a payment, by check at a remote location such as a convenience store or a credit union," he said.
There were nearly 50 remote locations accepting utility payments. Those included the following places:
FSU Credit Union- Crawfordville, Tallahassee Leon Federal CU, Capital Food Mart, Dons Food Mart, Fair Price Food Store, Friendly Food mart, FSU Credit Union, FSU Credit Union-Campus Branch, FSU Credit Union- Evening Rose, FSU Credit Union- Maclay Branch, FSU Credit Union-Main Branch, King Food Store on Orange Avenue and Adams Street, On Mark Food Store, Quick N Save, Star Food and Gas, Tallahassee Leon Federal Credit Union on Capital Circle NE and Pensacola St, TMH FCU Hospital Branch, TMH FCU Main Office, TMH FCU NE Branch, Fast Frontier- 141, GS Mobile 4845, GS Mobile 6613, GS Mobile 4483, Payless Wireless 119, Prime- North Monroe 0692, Prime-Tallahassee Apalachee, Prime-Tallahassee Ocala 0697, Prime-Tallahassee 0677, Campus Liquor, Woodville IGA, Pats Supermarket, Payless Wireless 118, Prime- Tallahassee Southwood, King Food Store, The UPS Store on Tennessee Street, Mini IGA Express, Magic Save Grocery Store, Park Mail 450, Woodville Market IGA, IGA Express, and the UPS Store on Capital Circle SE.
Affected payments could've happened between 2008 and 2017. City staff said the only information that could've been obtained would've been information on the front of a check.
Cooke said the main priority is making sure utility customers are safe. As well as continuing to offer payment options.
"We want to make sure that they have options on how they pay their bill. That's one of the reasons we have these services in place. The vast majority of our customers these days are paying things online or through their phone with E+ mobile and those things continue to be available. And we'll continue to monitor this situation," he said.
TIO is offering those affected one year of complimentary fraud protection. The company was acquired by PayPal in 2017.
For more information on the breach and for exact addresses of the affected remote locations, click
.